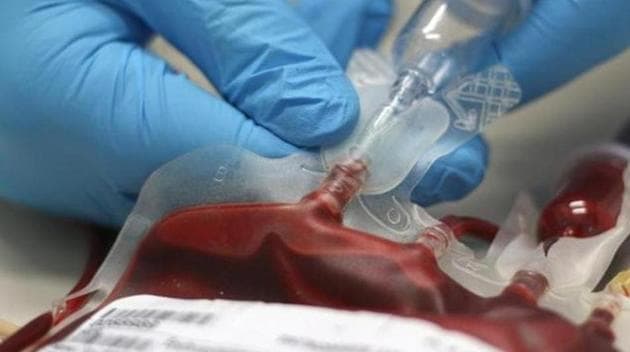 Do infections spread through blood donation? Medical interns in Mumbai colleges don't know
67% interns in one of Maharashtra's best medical colleges did not know if HIV, hepatitis A, C, B and other such infectious diseases could be transmitted by blood
Hindustan Times | By Sadaguru Pandit
, Mumbai
UPDATED ON AUG 10, 2017 09:52 AM IST
Sixty-seven percent of interns in one of Maharashtra's best medical colleges did not know if the Human Immunodeficiency Virus (HIV), hepatitis A, C, B and other infectious diseases could be transmitted by blood.
The study was done at BYL Nair Medical College in Mumbai Central by three specialists from the departments of community medicine. They wanted to assess how aware future doctors were about donating blood.
Dr Chaitanya Patil and Dr Durgesh Prasad Sahu from the Indira Gandhi Government Medical College & Hospital , Nagpur, and Dr Armaity Dehmubed from BYL Nair Medical College studied 111 interns who were given a self-administered structured questionnaire.
"Through this study, we wanted to find out about awareness among medical interns about voluntary blood donation. It was undertaken because, by the end of their MBBS course, they are supposed to have understood the importance of blood donation and become capable motivators for blood donation among the public," the researchers said.
But the study found future doctors knew little about even the basic aspects of best practices in blood donation, let alone be flag-bearers to raise public awareness. While 14 (12.6%) interns gave correct answers when asked about the maximum age for donation, only 49% knew if a female can donate blood during her menstrual cycle.
READ: Patients' kin say private hospitals in Mumbai make them replace blood against norms
But 67% of the interns failed to answer if an infectious disease could be transmitted during blood donation.
Researchers pointed out only 42.4% know about the minimum haemoglobin level for blood donation and 30% of them did not know if a person with a chronic disease could donate blood.
The researchers said the study concluded the interns' knowledge about blood donation was below the desirable level."So, information, education & communication activities through regular awareness programmes and involvement of interns in blood donation camps should be considered," the researchers recommended.
The study was published in the International Journal of Community Medicine and Public Health.
Dr Ramesh Bharmal, the dean at the BYL Nair Hospital and Topiwala medical college said the participants of the survet were most likely from the first year and that it is only in second year that students are introduced concepts of blood donation and related infections.
"We will conduct seminars so students get better acquainted about best practices in blood donation. We will also send students to blood donation camps as observers to learn,' said Dr Bharmal.
Close