Do not discriminate against Kerala natives over Nipah, says Maharashtra govt
Hindustan Times |
, Mumbai
Aayushi Pratap
Jun 07, 2018 12:25 PM IST
The state's public health department has issued a circular to avoid discrimination against people who have returned after summer vacations in Kerala.
The state's public health department has issued a circular asking the public not to discriminate against Kerala natives in the light of Nipah virus outbreak in the state.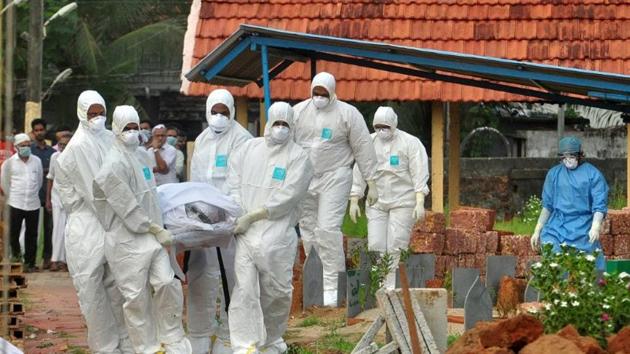 "Certain workplaces have also barred people from Kerala from resuming normal work routine in Maharashtra," the circular added.
Mukund Diggikar, joint director, National Vector Borne Disease Control Programme (NVBDCP) said that most of these people had returned home after summer vacation in Kerala. "Employees complained that their employers were reluctant to let them join the workplace. A few went to the National Institute of Virology (NIV) to get themselves tested so that they could tell their employers they are not infected," Diggikar said.
Dr. Sanjiv Kamble, director, Directorate of Health Services (DHS), said that the health department is carrying out the routine screenings to identify people showing symptoms of Nipah.
The circular further added that the Nipah outbreak is localized and the central government hasn't issued any travel restriction. To identify cases, the state is strengthening its surveillance system at health centers.
Dr. Pradeep Awate, state surveillance officer, said that the public health officials are being trained to identify symptoms and transmission of the virus. "We are teaching them about the virus, how it transmits and method to identify symptoms," Awate added.
At present, are no specific treatment is available to counter Nipah virus.
As per World Health Organisation (WHO), Nipah virus infection is an emerging zoonosis — a disease that can be transmitted to humans from animals. The natural host of the virus is fruit bats. However, the organisation has advised against any travel or trade restrictions in India based on the information currently available.