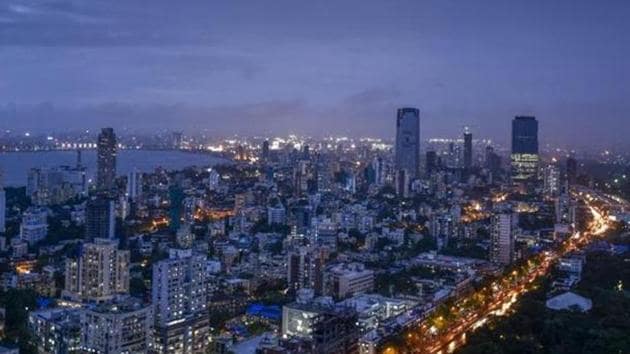 Ease of living: Rankings are removed from ground realities
UPDATED ON AUG 16, 2018 12:40 AM IST
India's first national Ease of Living Index released on Monday by the Union ministry for housing and urban affairs ranked 111 cities in terms of liveability, and in doing so, opened up a new debate. Pune topped the list; Navi Mumbai was second and Greater Mumbai, third. Delhi ranked 109th in the rather surprising list.
While a liveability index for cities is not a bad idea in itself – and some urbanists would argue that cities need one – this Ease of Living Index presents an incomplete and unbelievable picture. Worse, it does not square with ground realities.
The cities were scored on a 100-point scale and rankings were based on overall scores that each city got across 15 categories and 78 indicators which were grouped into four "pillars". Pune scored 58.11 points, Navi Mumbai 58.02, and Mumbai 57.58 points. This means the top three Indian cities are just about half as liveable as they should be. Those who live there might say they are barely tolerable to live in.
Mumbai scored a breath-taking first rank in regards to public open spaces and mixed land use, second on the parameter of identity and culture, third in water supply, eighth in transportation and mobility, a humble 23rd in governance, a poor 36th in education, and a dismal 63rd in economy and employment. The low ranks in governance and education are not a surprise, frankly. The top ones are shocking and beg disbelief.
Even the most ardent Mumbai-lover (like me) cannot disregard how public open spaces across the city have been grossly inadequate, shrinking and out of balance with basic norms. Forget international standards, Mumbai does not even come close to national standards. It has barely one-fifth of what is needed and recommended. How could it fare better on the national Ease of Living Index than say, Bengaluru or Delhi, or even Pune?
The Index placed Mumbai second in the country on identity and culture. The best days of Mumbai as an intellectual or cultural hub are clearly – and sadly – behind us. What has been its recent sterling or innovative contribution to culture? Or was this rank influenced by the city's preeminent position as Hindi cinema's capital for decades, and reflects the inevitably large dollop of Bollywood served as Indian culture these days?
The most shocking aspect is Mumbai's poor rank on employment and economy. It does not square up with what urban economists tell us about the city. There is no doubt that Mumbai's employment patterns have dramatically changed in the last few decades and have ushered in demographic alterations. Mumbai is indeed a city in intense economic and social transition but its economic position in the country is beyond debate. Similarly, its rank on housing and inclusiveness is hard to accept given that nearly half of the city's population lives in inadequate, unsafe and unhealthy tenements.
Such liveability rankings of cities at the international level have been around a few years primarily to offer a sense of life for global capital and its managers to decide their destinations to evolve a "hardship" or "country" allowance. Typically, they cater to a small privileged subset of the world's urban population.
At the global level, London, New York, Paris, Singapore repeatedly top the rankings. Indian cities have not featured in the top 50, let alone top 10, for their liveability. In the latest edition of one internationally-accepted index, Hyderabad and Pune were the top-ranked Indian cities, jointly at number 142, and Mumbai was at 154. Bengaluru has featured in that range in the past. It perhaps shows the IT and fin-tech bias of global capital.
The approach of the national index appears skewed. Its purpose is not clear. Even if it were, the Index would have to match ground realities for it to be believable. Only in some hallowed parts of south Mumbai and the swish Bandra Kurla Complex can one see vast open public spaces; the rest of Mumbai is one long, grid-locked, built-up and unliveable sprawl.
Close