FYJC admissions: Another round for left-out students
As per a recent circular, a fourth first-come, first-served round started on October 8 will end on October 20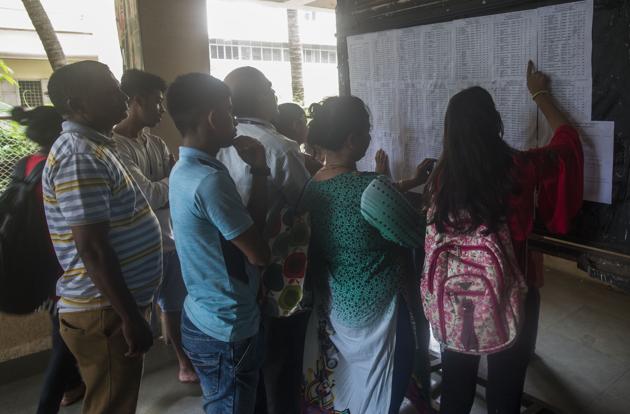 Published on Oct 09, 2018 06:34 PM IST
Hindustan Times | By Ankita Bhatkhande
With less than a month to go for Diwali vacations, the state education department has announced yet another admission round for first-year junior college (FYJC) aspirants, leading to more confusion among colleges.
As per a recently released circular, a fourth first-come, first-served round will be organised from October 8 to October 20 for those still interested in securing a seat.
With the introduction of an additional round barely a month before Diwali vacations, colleges said they would have to hold extra classes for those who join late. "With the mess around admissions, students would keep coming until end of October. We would barely get 10 to 15 days before Diwali vacations, leaving no time to complete the syllabus for those joining late," said the principal of a suburban college, on the condition of anonymity.
Most colleges have already scheduled their first unit test in September.
Ashok Wadia, principal of Jai Hind College, said that with delayed admissions, colleges are using all their resources to ensure that students who join late do not suffer. "We have to organise special classes on holidays and weekends. It is crucial to ensure that these students are first oriented for college properly as it has been more than six months since they wrote their board exams," said Wadia.
After seven admission rounds, 89% of the total students, who had registered, got admission into colleges across the Mumbai Metropolitan Region (MMR).
A total of 2,58,447 students had registered for admissions to junior colleges in the city this year. Even after most students have secured a seat, the state education department has decided to keep admissions open for some more days after requests from a few students.
"We were getting requests, mainly from ATKT (allowed to keep term) students who have not been able to get a seat. We have decided to have another admission round for those are still interested in securing a seat," said an official from the state education department.
So far, 75,227 seats are vacant across colleges in MMR as per data shared by the state education department which would now be open for admissions in the fourth first-come first-served round.
Close Story