HC stays demolition of illegal portions of Kapil Sharma's residence
Sharma has now sought that the BMC notice be set aside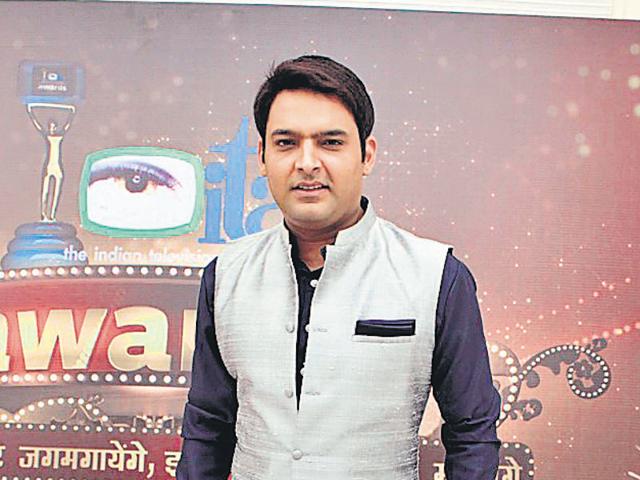 Published on Oct 17, 2016 04:13 PM IST
The Bombay high court on Monday granted interim relief to actor Kapil Sharma by staying the Birhanmumbai Municipal Corporation's (BMC) demolition notice till November 23. Sharma had approached the high court challenging a notice issued by the BMC that directed the demolition of 'illegal' portions of his Goregaon residence.
The hearing took place before the division bench of Justices Ranjit More and Anuja Prabhudessai.
Read: Comedian-actor Kapil Sharma moves Bombay high court against BMC order
Sharma stirred controversy in April, after he alleged that a few BMC officials asked him for a bribe of Rs5lakh in exchange for constructing a flat in Versova. The BMC retorted with allegations that Sharma had flouted norms and destroyed mangroves during the construction of his Versova property.
On April 28, the BMC issued the notice to Sharma under section 351 of the Mumbai Municipal Corporation Act.
In his plea, Sharma said the BMC notice was issued with "malafide intentions".
According to his plea, Sharma had purchased a 1,000 sq m plot in Goregaon from Slide Developers in February 2010. An 18-storey building was constructed on the plot, in which Sharma owns flats.
"In March and April 2010, the civic body issued a Commencement Certificate, which granted me permission to construct the building. On November 6, 2013, the corporation issued a Full Occupation Certificate. However, on November 14, 2014, an assistant engineer from the BMC's building and factory department issued a notice claiming that part of the building was illegal," the plea reads.
Sharma sent a reply to the civic body denying the charge. However, on December 1, 2014, the BMC rejected his reply.
Sharma then filed an application in the Dindoshi sessions court against the notice. On December 28, 2014, the sessions court granted him interim relief and directed the civic body to not initiate any action pending hearing of the application.
"Despite the sessions court order, the corporation issued another notice on April 28, directing the demoliton of the building in response to my complaints over the bribe," the plea reads.
Sharma has now sought that the BMC notice be set aside and that directions be issued to the civic body to not act upon the notice pending hearing of his plea in the high court.
Close Story