HIV +ve donors must be sent to nearest centres: Mumbai District Aids Control
Published on Jun 08, 2018 12:53 AM IST
The MDACS observed a significant gap between HIV positive donors and the number of actual donors visiting the ICTC for treatment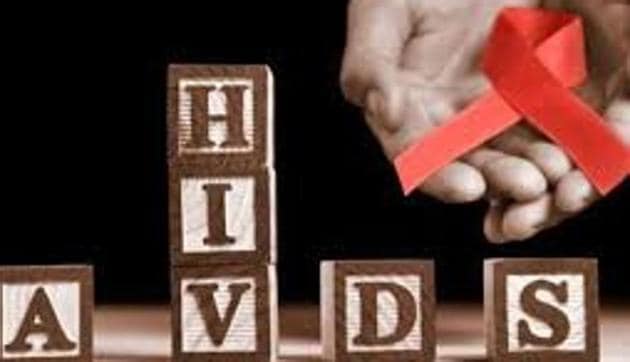 Hindustan Times |
, Mumbai
Sadaguru Pandit
The the Mumbai District AIDS Control (MDACS) has informed blood banks in the city that all blood donors who have been tested positive for Human Immunodeficiency Virus (HIV) have not been visiting testing centres that can confirm the disease and accordingly treat them.
Officials from MDACS said there is an urgent need to upgrade blood donor referral system post donation camps. They have instructed the blood banks to refer the HIV positive blood donors to an Integrated Counselling and Testing Centres (ICTC) which is nearest to the patient's residence instead of inviting the patient to a blood bank-linked treatment centre.
The MDACS observed a significant gap between HIV positive donors and the number of actual donors visiting the ICTC for treatment. The discrepancy in numbers could mean that not all HIV positive patients are being brought under treatment.
All the 51 ICTC centres in the city are linked to their nearest blood banks which hold blood donation camps around the year. However, during these camps, 0.2% - 0.5% of patients test positive for HIV.
Blood bank officials, with information given during donor screening, contact HIV positive donors and request them to visit the centre linked to them for further confirmatory testing.
"Blood banks organise camps at different locations, which can be far their own location. But at times donors don't wish to travel long distance, as they never come to know that they are HIV positive ," a blood transfusion officer from a civic run blood bank said.
In an e-mail sent to the blood banks linked with ICTC centres, Dr Vidya Mane, deputy director, MDACS, said the probability of HIV positive patients not being brought under treatment is quite high.
"In order to avoid the loss and for ease of donors, it is to convey to you that donors can be referred to any of the ICTC nearby apart from linked ICTC," Mane mentioned in the e-mail.
Dr Srikala Acharya, additional project director, MDACS said that they want to strengthen the information collection and referral system so that the gap can be narrowed down further. "Even at national level, it's impossible to ascertain how many referred donors reach the ICTC centers but very few patients who come at ICTC are referred by blood banks. Detailed donor screening prior to the donation is the best preventive measure in this case and thus we have asked the blood banks to strengthen the referral and screening processes," said Dr Acharya.
Personalise your news feed. Follow trending topics