ISIS case: Police claim Kerala cleric Haneef sent messages to Middle East
Sep 18, 2016 12:45 AM IST
Investigators said a series of text messages were sent and received from two of Haneef's mobile phones to numbers in India and Middle Eastern countries.
The Mumbai crime branch's investigation into the radicalisation case has revealed an exhaustive list of text messages Salafi preacher Mohammad Haneef had exchanged with several people within and outside India in the past one year.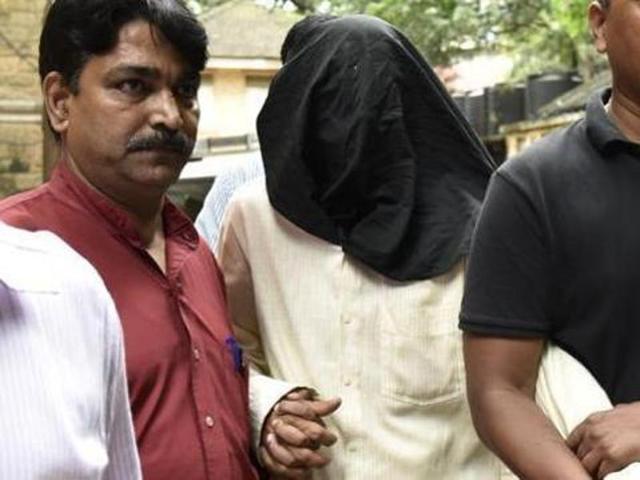 Investigators said a series of text messages were sent and received from two of Haneef's mobile phones to numbers in India and Middle Eastern countries. These messages are in Malayalam, Arabic and Urdu. Crime Intelligence Unit (CIU) officials are currently deciphering them.
Read: ISIS case: Haneef received several calls from Kuwait and Dubai
The discoveries were made by the state Forensic Sciences Laboratory (FSL), which revealed in its report the details of the text messages and phone calls made and received by Haneef.
Officials said messages were also exchanged between Haneef, Arshi Qureshi, who had been employed with Zakir Naik's non-profit Islamic Research Foundation and Rizwan Khan, a Kalyan-based maulavi. Both Qureshi and Khan have been arrested in connection with the case.
"We seized the phones when Haneef was arrested from Peringathur in Kannur on August 12. He used the phones when he stayed in Kerala and travelled to Andaman and Nicobar Islands. Many of the calls were made to Kuwait and Dubai," said a police officer.
Haneef has been remanded in judicial custody and crime branch officials want to seek his custody for a joint interrogation with Qureshi and Khan, who are currently in Taloja Jail in Navi Mumbai.
The police will first get the text messages translated and after clarifying what has been written, they will seek custody of the trio to interrogate them.
Those arrested under the Unlawful Activities (Prevention) Act can be sent to police custody for a month, instead of the normal 14 days' provision under the Indian Penal Code.
The radicalisation case was registered with the Nagpada police in Mumbai after the father of Ashfaq — one of the missing Kerala youth — Abdul Majeed Kadar Khan, 60, lodged a complaint with them.
Conversion documents recovered
1 The crime branch raided Rizwan Khan's Kalyan home and recovered the conversion documents of three of the people — along with conversion documents of 60 others — who were feared to have joined ISIS.
2 The three people — Bestin Vincent (now Yayha), Merin Jacob (Marriyam) and Nimisha (Fatima) — were allegedly forcefully converted to Islam and later radicalised to join ISIS as a part of the group of 21 people from Kerala.
3Bestin, Merin and Nimisha travelled to Dubai and then to Tehran. They are believed to have entered ISIS-controlled territory via the Afghanistan border.
4 The recovery of the documents substantiated claims of an alliance between Khan and Qureshi with reference to the disappearance of the missing people from Kerala.
5 The case is now being probed by the National Investigation Agency.
6 The crime branch found several bail bonds, in which Khan stood surety for the accused to secure bail for them from prison. The verification of these people is underway.