Maharashtra Pollution Control Board shuts down 19 plastic bag manufacturing units
The units were located in Pune and in the Mumbai Metropolitan Region (MMR) – Kalyan, Ambernath, Thane and Dombivli.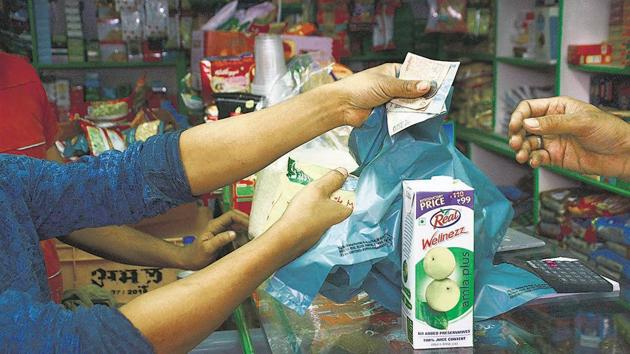 Published on Jun 20, 2018 01:23 AM IST
With Maharashtra's ban on various plastic products coming into effect from this weekend, the state environment agency has started punitive action against manufacturers of plastic bags.
The Maharashtra Pollution Control Board (MPCB) said it has forced 19 large-scale plastic bag manufacturing units to shut in the past two weeks.
The units were located in Pune and in the Mumbai Metropolitan Region (MMR) – Kalyan, Ambernath, Thane and Dombivli. The units have been fined Rs5,000 each as a preliminary offence for continuing to manufacture plastic bags.
The MPCB has also seized five trucks carrying 50 tonnes of plastic from Daman.
"Directions have been issued by the state environment department and the MPCB to plastic bag manufacturers in the state to stop production. Our teams have been deployed across major cities to inspect such units. Once the ban comes into effect, units violating the state's notification will be pulled up and closure notices will be issued," said P Anbalagan, member secretary, MPCB.
"Based on Bombay high court orders, the storage of plastic bags is allowed for the next three months. The manufacturing units or private companies have to ensure that plastic is recycled but manufacturing or transportation of these banned products is strictly prohibited."
On March 23, the state government promulgated a notification confirming the ban under the Maharashtra Plastic and Thermocol Products (Manufacture, Usage, Sale, Transport, Handling and Storage) Notification, 2018.
Anbalagan added that MPCB will tie up with other state government departments, municipal bodies, and police personnel to ensure strict implementation of the ban. "We have been told that CCTV cameras have been installed at several locations by the Brihanmumbai Municipal Corporation (BMC) to spot the use of plastic bags and other banned products. We will discuss similar strategies with other municipal corporations in the state," said Anbalagan.
A meeting is slated later this week with the state environment minister as to how MPCB will plan penalties from this weekend for first-time offenders. "Environment minister has called a meeting with all implementing agencies on Friday where instructions will be given on how to enforce the notification," said Anbagalan.
Plastic ban manufacturers said they were worried about government officials wrongly interpreting the ban order. "The extension of the ban was for the common man carrying plastic and not on manufacturing. However, our concerns arise out of the misinterpretation of the notification by the implementing authorities," said Akhilesh Bhargava, chairperson (environment), All India Plastics Manufacturing Association (AIPMA).
Anbalagan said that the state environment department and MPCB had developed an app called Plastic Bandi, available for on Google Play store that displays all details about the ban.
Close Story