Mumbai baby whose mother moved Supreme Court for abortion passes away
The child was born with a critical condition at KEM Hospital on July 4 and was put in the neonatal ward's intensive care unit.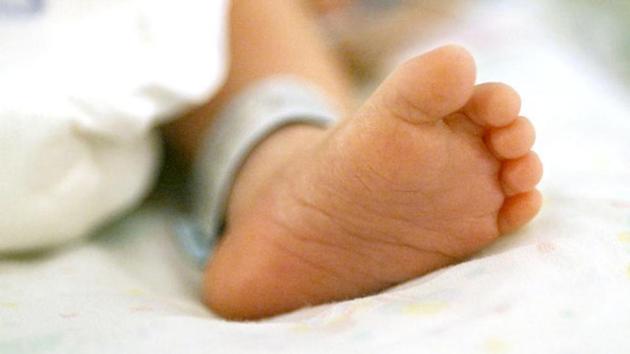 Published on Aug 25, 2017 01:48 AM IST
Hindustan Times | By Aayushi Pratap
, Mumbai
A baby boy, who was born with a severe neurological disorder at KEM Hospital on July 4, passed away 15 days ago, according to a doctor, who had evaluated his 28-year-old mother during her pregnancy.
The woman had moved the Supreme Court in May, seeking permission to abort the 27-week-old foetus as it was diagnosed with an abnormality called Arnold Chiari Syndrome Type-II — a condition in which fluid accumulates in the brain and spinal chord.
The condition leaves children with little chance of survival, said doctors.
The rate of survival is as weak as 1.2-2 per 1,000 births. She had approached the apex court as the law prohibits abortion beyond 20th week.
The woman was unavailable for comment.
On March 27, the apex court rejected the woman's plea based on a medical report by a team of experts from KEM Hospital, Parel. The court had ruled that the baby could be 'born alive' during the process of abortion.
According to Dr Nikhil Datar, a city-based gynaecologist who helped the woman file the petition, the woman had undergone an ultrasound test during the 15th week of her pregnancy at a civic hospital where they could not detect the abnormality. However, she learnt about her foetus's malformation when she underwent the ultrasound test again during the 24th week of her pregnancy.
The child was later born with a critical condition at KEM Hospital on July 4 and was put in the neonatal ward's intensive care unit.
The woman and her husband had earlier hinted that they wanted to abandon him, but later took him home, after they were counselled by doctors and police officials.
Dr Avinash Supe, dean, KEM Hospital, Parel said the parents never got him back to the hospital for follow-up examinations once the child was discharged.
Dr Datar, who has petitioned the Supreme Court to raise the pregnancy termination limit to 24 weeks, blamed the municipal corporation-run hospital's inability to detect the malformation in time for the couple's present predicament.
Close Story