Mumbai man throws 19-year-old woman out of running train after she refuses to give money
Hindustan Times |
, Mumbai
Ram Parmar
Sep 09, 2017 02:19 PM IST
The woman was travelling in the women's coach of the local train running on the Western Line to go to her home in Nalasopara area in Palghar at around 9.15pm on Thursday
An unidentified man allegedly pushed a 19-year-old woman from a Virar-Churchgate local train while it was leaving Virar station after she refused to give him any money. After pushing the woman, who dislocated her shoulder in the fall, he managed to get down at the station and flee the spot.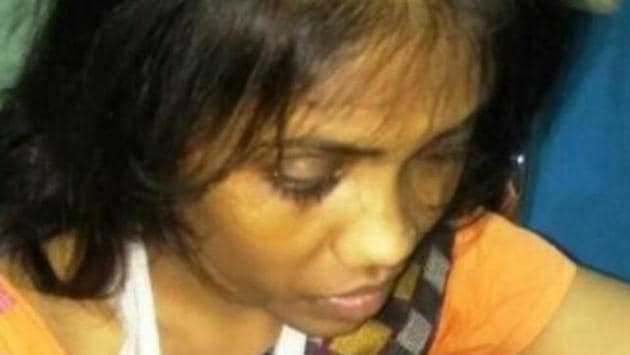 While the Vasai GRP are going through the CCTV footage from the platform, the brother of Komal Chavan, a Nalasopara resident, said she was alone in the ladies' coach in the 9.49pm local, which had no police GRP constable onboard.
Komal, who works in a lottery shop in Virar, like every day, boarded a 9.49pm local to go home after finishing work. "There was nobody else in the ladies' coach and right after she got in, a man boarded it. He then asked her to hand him over all her money and when Komal refused he dragged her to the door of the train, which had started off, and pushed her out. He also got off and fled the spot," said Nandu, Komal's brother.
Dr Roshni Deshmukh, medical superintendent, Vijay Vallabh Hospital, where the girl was admitted, said, "When the patient was brought in, her right shoulder had dislocated after the fall. After the Western Railway said they would pay for her treatment, we operated on her and put the shoulder back in place. She is stable now."
Nandu said Komal struggled and even cried for help. "My sister got frightened when he demanded money but she did not give it to him. She started screaming for help and then the thief gagged her but she continued to scream. He warned her and then pushed her," said Nandu.
The WR later confirmed that there was no cop present in that coach. Purshottam Karad, DCP, WR Mumbai, said the cop was to join duty from Vasai Road station. "There were two guards in the other two ladies' coaches in the same local but none in the one Komal was attacked," said Karad. "It is shocking to know that such an incident occurred at Virar station, which is usually very crowded as many locals enter and long-distance trains halt there. However, we have received strong clues about the thief and will arrest him within 24 hours."
A case has also been registered in the matter. Senior PI Rajendra Bhosale of Vasai GRP said, "We have registered a case under Section 393 (robbery attempt), 394 (causing hurt in commiting robbery) and 356 (assault or criminal force in attempt to commit theft) of the IPC against the unidentified person and are going through the CCTV footage from the platform."