Mumbai-Nagpur e-way will reduce only 24km travel by spending
₹

46,000 crore, allege activists

Jun 22, 2018 10:14 AM IST
Say that most of the infrastructure projects such as highways and expressways are being proposed to benefit car manufacturing companies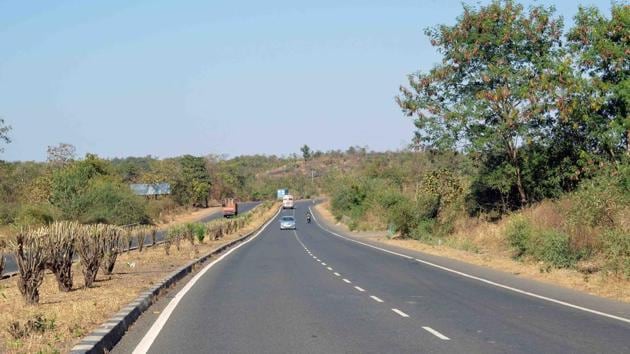 The controversy surrounding 701-km Mumbai-Nagpur Samruddhi Expressway, considered chief minister Devendra Fadnavis' dream project, seems unending. Questioning its necessity, social activist Ulka Mahajan said this new corridor will help reduce only 24km travel from the existing route, for which the state government is spending around ₹46,000 crore. Social activist Medha Patkar said most of the infrastructure projects such as highways and expressways are being proposed to benefit car manufacturing companies.
Social activists, academics and financial analysts gathered at the inaugural of Peoples' Convention on Infrastructure Financing in Mumbai alleging that the investments of Asian Infrastructure Investment Bank (AIIB) and other international financial institutions (IFIs) are causing displacement, dispossession loss of livelihood and propelling inequality and social unrest. The convention was organised ahead of the third annual meeting of AIIB to be held in Mumbai this week.
They have decided to submit a memorandum to AIIB, which will be based on their discussions to be held in 20 workshops starting from Thursday. The organisations will also demand to allow their representatives to attend the AIIB's annual meeting so that views of affected people can be represented properly.
"The priorities of the government need to be changed. In Maharashtra, after carrying out studies, we requested the state government to make additional provision of ₹26,000 crore in order to improve health, nutrition related schemes and the public distribution system (PDS), which was refused. But for an infrastructure project like Mumbai-Nagpur Samruddhi Expressway, they are spending ₹46,000 crore especially when it will reduce only 26km travel compared to the existing route," said Mahajan, questioning the government's intentions.
Financial institutions like AIIB are funding infrastructure projects but the necessity for such projects is being created by them only, compelling governments to agree to all their terms and conditions, Mahajan alleged.
While addressing the gathering at YB Chavan auditorium, Patkar said, "Infrastructure projects such as highways and expressways are being proposed to benefit car manufacturing companies. More highways and expressways will allow more car production."
"In Aurangabad, the state government is providing compensation of ₹3 crore per acre as compensation to the farmers affected by the Mumbai-Nagpur Samruddhi Expressway. The 100-acre land was saved from becoming part of a special economic zone (SEZ) project by us but now farmers are giving their land. The issue is not money but fertile land. Is it fair to give up fertile land that feeds generations of people by providing food?" Patkar questioned.
The Prime Minister Narendra Modi government is willing to go to any extent to acquire land for projects, she alleged.