Mumbai-Nagpur expressway: Land acquisition blues, again
Updated on Jun 13, 2017 09:30 AM IST
For the past few weeks, farmers in Nashik and some other parts are staging agitation against the proposed Mumbai-Nagpur highway.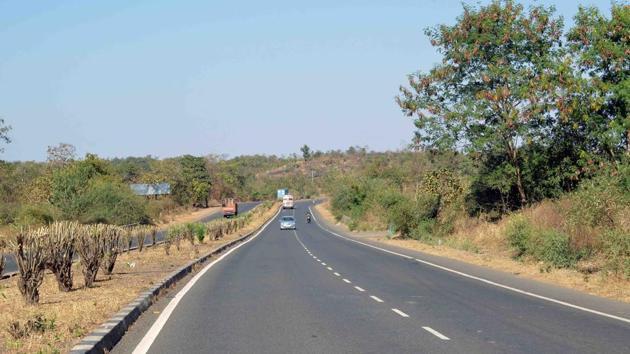 While the Bharatiya Janata Party-led state government in the state is finding ways to deal with the Opposition Congress-NCP and ally Shiv Sena's attempts to mobilise farmers over the issue of farm loan waiver, it may have to handle another problem — protests against land acquisition for its ambitious infrastructure projects.
For the past few weeks, farmers in Nashik and some other parts are staging agitation against the proposed Mumbai-Nagpur highway.
Titled as Maharashtra Prosperity Corridor, the Mumbai-Nagpur expressway is chief minister Devendra Fadnavis' dream project. His close aides say Fadnavis sees this project as his contribution to Maharashtra. The Rs46,000-crore project will link Mumbai with state's second capital Nagpur with an eight-lane access controlled road like Mumbai-Pune Expressway. It will not only cut the travel time between the two cities drastically but will also turn out to be a game-changer, feels Fadnavis. The project that will be built through a dozen districts will include 24 development nodes based on various industries from agro-processing to information technology and also a dry port linked to the JNPT port in Raigad district. According to the state government, this project will change the face of a large part of Maharashtra, especially backward Marathwada and Vidarbha. For acquiring over 20,000 hectare land needed for the project, the government came up with the idea of making farmers/landowners partners in the plan. They are being promised developed plots in the development nodes. However, not all farmers are impressed, it seems. There are many who do not want to give their land for the project and are now resorting to agitations.
Two districts neighbouring Mumbai, Palghar and Raigad are also witnessing protests. Last week, Palghar farmers staged protest against land acquisition for Mumbai-Vadodara expressway. Farmers in this district are also wary of the plans for proposed Wadhavan port and Mumbai-Ahmedabad bullet train project as they think the government will take their land for these projects as well.
Raigad district which has a long history of opposition to land acquisition by the government for projects ranging from Navi Mumbai city to special economic zones, is now witnessing agitations against land acquisition for the Delhi-Mumbai Industrial Corridor. The farmers in areas like Roha and Mangaon are refusing to give their land.
The government has not yet started acquisition of land in Raigad, Thane and Palghar districts for its another ambitious project Virar-Alibaug multi-modal corridor which it says is crucial for future development of MMR.
In Pune district, farmers are not willing to part with their land for the proposed new international airport near Chakan. So why is it that farmers don't want to give their land even when the state promises that these projects will transform their lives?
The answer is simple. The farmers and small land owners don't trust the government. They get impressed when Fadnavis speaks about the enormous development that would happen with the completion of infrastructure projects but they may not trust the local government officers, local politicians and local land mafia whom they see in action when such projects are announced. They have not forgotten how land was taken for special economic zones (SEZ) but most of it was not used for industrial purpose. In fact, the government allowed the buyers to use the same land for non-industrial purpose.
In several cases in areas like Raigad, the land prices in the market are much more than what the government or its agencies are giving them in exchange of their only property. In fact, activists are pointing out that the government is not acquiring land as per the provisions of the Land Acquisition Act 2013 under which the compensation package for taking land has to be based on market prices. The government is acquiring the same under MIDC Act or National Highway Act or through special packages.
Unless the central and state governments convince the farmers that they will be adequately compensated and unscrupulous elements won't be benefitted at their cost, acquiring land for their ambitious project will remain a messy affair.