Mumbai's 4,717 CCTVs are fully functional now
Published on Sep 26, 2017 10:52 AM IST
CCTV network's control rooms and software in place, after it was inaugurated by chief minister Devendra Fadnavis last October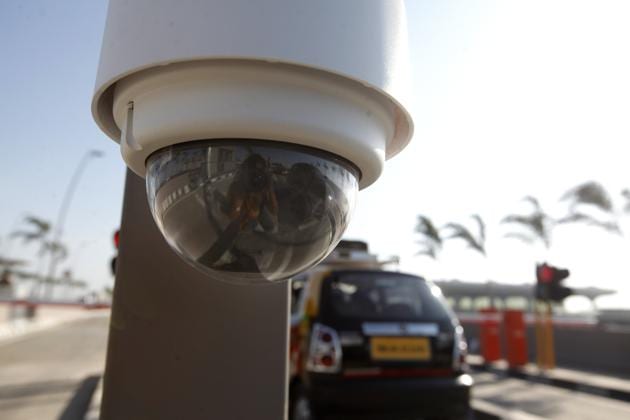 Almost a year after it was launched, the city's Closed-Circuit Television Camera (CCTV) surveillance network will be fully live, sources said, in a fortnight.
The softwares at the command-control and control rooms have now gone fully functional and would enable the police to make full use of the 4,717-camera network .
Chief minister Devendra Fadnavis had inaugurated the CCTV surveillance network last October at a public function. But at the launch, ahead of this year's civic elections, about 85% of the cameras had gone live.
At that point, the contractor completed the installation of 4,717 cameras
"First, we had planned to implement the project in phases by installing cameras in DCP zones, but later decided to implement it simultaneously across the city. The delay in the permissions for trenching so as to install the poles delayed the project. The contractor, L&T, has been paid about Rs360 crore of the total cost of Rs 949 crore. Once we announce that the entire project has gone live, 50% of the project cost will be released. The remaining part of the project cost has to be released over the next five years after ensuring the flawless function of the cameras," said an official.
The contractor is yet to deliver four of five mobile vans equipped with CCTV surveillance for the patrolling.
"With the number-plate recognition system, picture intelligence units are in place and integration with the public-sector establishment, the police will now be in position of averting untowards incidents. During the recent floods, the police used the system wherever more personnel were deployed," said a senior official. The contractor is also likely to face a penalty for the delay in implementation of the project by one year.
MOTION CAPTURE
Chief minister Devendra Fadnavis had inaugurated a CCTV-surveillance network last October in a public function
At the launch of the project, which was inaugurated ahead of this year's civic elections in the city, about 85% of the cameras had gone live
Rs949crore: Cost of the CCTV surveillance network
4,717 cameras on 2,293 poles at 1,510 locations
Of them,
3,727 fixed-box cameras
970 PTZ (pan–tilt–zoom) cameras
20 thermal cameras
Command and Control Centres at the commissioner headquarters can control the cameras at any corners of the city
There are viewing rooms in the offices of the additional and deputy commissioners to keep a watch on the CCTV feed
Local police stations too have been integrated with the cameras installed in their jurisdiction
The state government has also identified 102 establishments, including public sector establishments such as the railways, for the integration of the network
About 65 of them include few famous malls, multiplexes and commercial organisations