Mumbai's new Development Plan: BMC to mop up Rs5,000 crore, courtesy vertical growth
The BMC is ready to tap into increased floor space index – a tool to determine how tall a building can be built – to up its falling revenue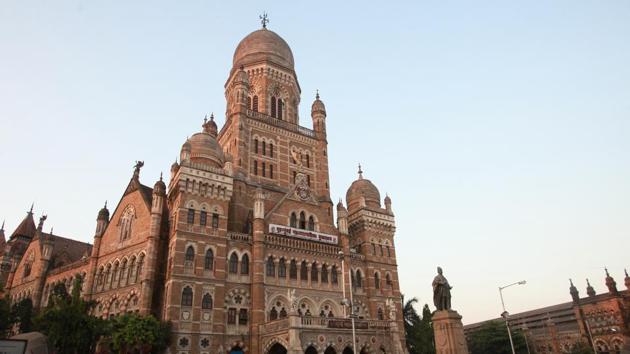 Updated on May 01, 2018 10:41 AM IST
The richest civic body in the country is expecting to boost its revenue by around ₹5,000 crore as the city prepares itself for a vertical growth in the coming years.
The Brihanmumbai Mumbai Corproration (BMC) is ready to tap into the increased floor space index (FSI) – a tool to determine how tall a building can be built—to mop up its dipping revenue. This comes despite the criticism it is facing for allowing higher buildings in the congested metropolis, without provisions for proper infrastructure in the development plan 2034 (DP).
In the DP 2034 – the city's blueprint for next 20 years, approved by the state government last week – the island city will get a maximum FSI of 3. Earlier, it was 2 so as to ensure the congestion was low in south Mumbai. With the implementation of the DP 2034, which is likely in next four to six months, BMC is expecting a boost in the real estate market. It expects to recover around ₹5,000 crore from development charge, which is the highest revenue source for BMC after abolition of Octroi.
Revenue from development charges sunk by at least ₹1, 050 crore over the past year. BMC had anticipated at least ₹4,997 crore from these charges when it prepared the budget last year. However, it was revised to ₹3,947 crore by March 2018. "There has been a slowdown in real estate and many projects were waiting for the release of the new DP. As per our rough estimates, we are expecting a collection of anything between ₹5,000 and ₹5,500 crore from development charges," said Ajoy Mehta, civic chief.
The development charge is a one-time levy imposed on new constructions, alterations and redevelopments depending on cities and locations for roads, streetlights, water, electricity, and other civic facilities. These charges are recovered by a developer from buyers at a certain rate or as a fixed amount.
Additionally, the new DP allows developers to now submit entirely new plans as it allows regularisation of illegal floors and permits ongoing projects to avail these benefits.
In the past few years while the draft DP was under discussions, several developers have carried out construction in excess of the allotted FSI. Such constructions will now be regularised on payment of a penalty or premium which will be a part of the development charges, provided the new DP allows for increased FSI on that plot.
BMC is dependent on development charges to fund major infrastructure projects in the city.
However, following the slump in revenue collection and increase in the expenditure, it has for the first time, proposed tapping into its reserves to fund major projects like Coastal Road and Goregaon-Mulund link road.
Close Story