Mumbai's one ticket system: After state-railway tussle over payment, Niti wants uniformity
The state government's plan to launch a one-ticket system for all of Mumbai's public transport modes by the end of December may be further delayed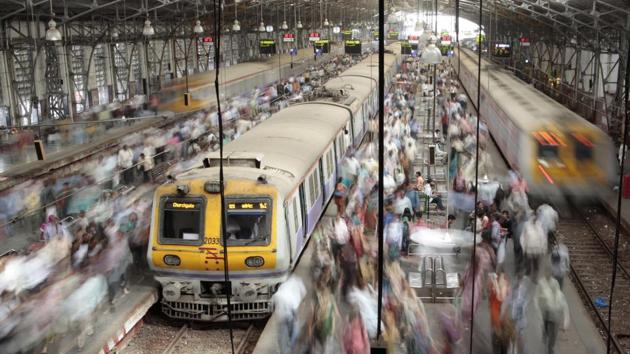 Updated on Oct 08, 2018 08:26 AM IST
The state government's plan to launch a one-ticket system for all of Mumbai's public transport modes by the end of December may be further delayed.
The ₹140-crore integrated ticketing system will let the city's more than one crore commuters access suburban trains, metro, monorail, buses, autorickshaws and taxis using a single card or mobile app. The system had first faced delays as state authorities and railways were unable to agree on how commuters will pay for tickets. Now, the NITI Aayog (National Institution for Transforming India), which is coming up with a 'One India One Card' system for all public transport, has asked for uniformity in the payment system.
The Mumbai Metropolitan Region Development Authority (MMRDA), the state body executing the project, finalised a payment mode called the account based system, or ABS, in which payments are linked directly to the passenger's bank account. Commuters may not need to carry a card, but simply use mobile phones to pass through ticketing gates.
Railway officials, on the other hand, wanted a store value card system (SVC), in which balance is stored on smart cards, in addition to the ABS.
SVC will refuse a journey if there is insufficient balance, while under the ABS, passengers may be able to travel even if their accounts don't have enough balance.
After discussions between the state and Centre, MMRDA and the railways agreed to use both systems for payments.
Senior officials said the MMRDA was directed to discuss the ticketing system with NITI Aayog before finalising their plan. The MMRDA, which has been working on the ticketing system project for more than two years, suggested both payment modes, but NITI Aayog said it preferred the SVC system, senior officials said.
"There is no clarity on the system that would be adopted yet. Account-based payments are faster and more convenient for passengers, as there is no need to check balance or top it up. The railways prefer the stored value card system. This system would secure their end as no passenger without sufficient balance in the card can enter the stations," said a senior official, requesting anonymity.
Later this month, officials from the NITI Aayog and MMRDA are expected to meet to resolve the issue. CM Devendra Fadnavis said a team from NITI Aayog will also meet him. "NITI (Aayog) has not put it (ITS project) on hold," Fadnavis said, dispelling doubts over the future of the long-pending project. "In fact, a NITI (Aayog) team is coming to visit MMRDA to see our system."
The lack of clarity has led to the MMRDA extending the bidding for the much-delayed project. The MMRDA, however, said it extended the bidding by two weeks on the request of bidders. "During this period more clarity is expected to emerge on the model," the official added
Close Story