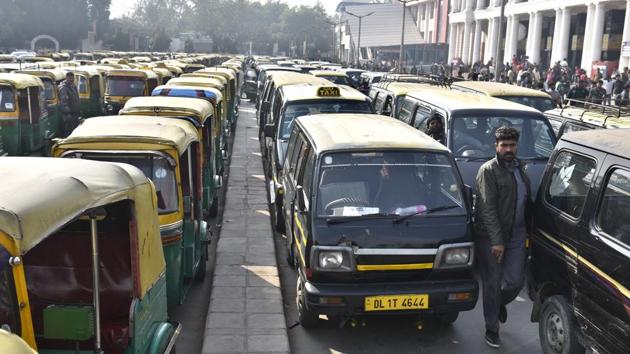 No permits for auto, taxi drivers with criminal cases
Rules so far exempted petty crimes, new directive includes all cases and court proceedings
PUBLISHED ON SEP 21, 2018 05:58 AM IST
To ensure a safe ride for autorickshaw and taxi commuters, the Mumbai Metropolitan Region Transport Authority (MMRTA) has directed all regional transport officers to "not to issue permits to drivers if they have criminal cases or court proceedings going on against them".
The directive will be applicable to the 10 RTOs covering the entire Mumbai Metropolitan Region (MMR).
A senior RTO officer, who is also a member of MMRTA, said RTOs receive applications for permits from several drivers with criminal cases against them, besides undertrials and convicts. As processing them was tough in the absence of uniform guidelines, the Andheri RTO sought guidelines from MMRTA.
The transport department rules mandate that permits be given only to drivers with a good moral character and no criminal record in the past one year. So every driver has to submit a police verification certificate (PVC) to RTO while applying for an autorickshaw or taxi permit. It allows those with petty crimes to get permits.
After the Maharashtra government lifted control on taxi and autorickshaw permits in July 2017, all RTOs received a large number of applications. When chaired by former transport secretary Manoj Saunik, MMRTA had in April 2018 allowed three drivers, who failed to produce PVC, and had criminal cases against them to register their autorickshaws.
The decision, which was reported in HT on April 21 was criticised by RTO officers and transport activists.
Consumer activists have welcomed the decision of the transport authority.
"It is their responsibility to ensure a safe journey to the public. Their safety will be compromised if offenders get permits. The decision is fully justified and there is nothing wrong in it," said Shirish Deshpande, of Mumbai Grahak Panchayat.
The Mumbai Autorickshawmen's Union said instead of a blanket ban, it be considered on a case-by-case basis.
"If they are convicted for any heinous crime or the crime which can affect the public such as theft or assault, they should not be given a permit," said Shashank Rao, leader of the union.
Close