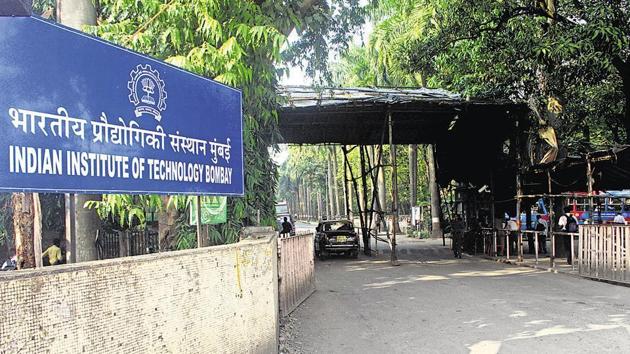 Older IITs should share burden of new IITs, say experts
They say older institutes get sizeable funds from the government, have space to construct infrastructure for new students
PUBLISHED ON FEB 25, 2018 01:07 AM IST
While the government believes a blanket increase in the intake capacity of the Indian Institutes of Technology (IITs) is an answer to the growing demand for engineering degrees, experts feel the problem could be solved by sharing the burden between older and newer IITs.
SS Mantha, former chairman, All India Council for Technical Education (AICTE) said instead of burdening the already struggling newer IITs, the responsibility should be shared by the older IITs. "The older IITs should take up the challenge of admitting more students as they receive sizeable funds from the government. They have sufficient space to construct new infrastructure for additional students. While faculty shortage is a global problem, the IITs should train their teachers in innovative techniques (to widen their reach)."
However, the problem faced by most IITs is not just lack of space on campus, but also issues like student-to-teacher ratio. "Before increasing the intake capacity, we need to make sure that we have enough space to accommodate all students, which is our priority and concern. We don't see the point of overburdening our classrooms and hostel rooms," said Sudhir Jain, director, IIT-Gandhinagar.
Last year, IIT-Bombay had started a new undergraduate course and increased its intake capacity by 30 seats, but the institute does not have similar plans for the upcoming academic year. The institute boasts of a massive campus with 16 hostel buildings while another two buildings are on the anvil. These hostel buildings have been on paper for the past five years and one building should be constructed by next year.
"One of the new hostel buildings that can accommodate 1,100 rooms should be ready by mid-2019 and another similar hostel building should come up in another two years," said Devang Khakhar, director, IIT-Bombay. He added that while the institute has no plans of increasing the intake capacity of existing courses, they might start a new course. However, there's no confirmation as yet.
IIT-Tirupati, which was inaugurated in August 2015, is currently functioning out of a temporary campus on the outskirts of the temple town. "The construction of the new building complex at Yerpedu on Srikalahasti Road, about 20km from Tirupati, is going on at a brisk pace and is expected to be completed by 2024. But we will be moving into the new premises by 2020, by which time some of the buildings would be ready to accommodate the strength of students," said KN Satyanarayana, director of the institute.
IIT-Tirupati is one of the newer institutes to increase their intake capacity by 120-150 in the upcoming academic year. "We have around 45 teaching faculty, including some from our mentor institute IIT-Madras, which is sufficient for the present strength and we have already started recruitment process of hiring another 15-20 teachers in various streams," added Satyanarayana.
(*With inputs from Bhopal, Jammu and New Delhi)
Close