One city, one ticket plan to be ready for Mumbai by December
After that, officials will call for bids to implement the system that will connect all modes of public transport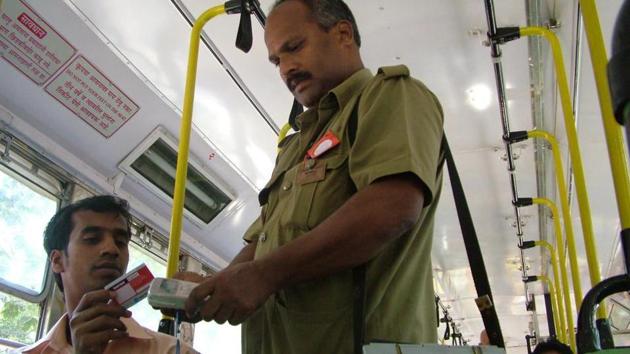 Updated on Oct 30, 2017 11:26 AM IST
The city is finally getting closer to an integrated ticketing system (ITS) which will connect all modes of public transport. Officials from the Mumbai Metropolitan Regional Development Authority (MMRDA) said that a Mumbai-specific scheme will be ready by December, after which the planning authority will call for bids to implement the system.
MMRDA has appointed PricewaterhouseCoopers as consultants to design a scheme for the Mumbai Metropolitan Region (MMR). "The consultants are looking at the single-ticketing model in various countries for preparing the scheme," a senior civic official from MMRDA said.
The single-ticket system is expected to integrate all existing and proposed transportation corridors of MMR – the city's suburban railway system, bus services by the Brihanmumbai Electric Supply and Transport (BEST) undertaking, the Chembur-Wadala-Jacob Circle monorail as well as the city's Metro network.
This will be the first project in the country that will allow commuters to use a smart-card for multimodal corridors. Maharashtra chief minister Devendra Fadnavis is also keen on getting the project on track.
Read: Mumbaiites, you'll soon need just one ticket for bus, train, taxi or auto
According to MMRDA officials, the project will be implemented in phases - based on the infrastructure needs of each mode of transport. "We will connect the Metros first, as we already have system of automatic doors for entry and exit in place," the official said.
Besides the existing line that connects Versova and Ghatkopar, the new lines will link Colaba to Seepz, Dahisar to Andheri East and Mankhurd, Lokhandwala to Kanjurmarg, Wadala to Thane, and Thane to Kalyan.
After the Metros, the Brihanmumbai Electricity Supply and Transport Network (BEST) buses will be integrated. Sources said that BEST is on board and is already looking at a software change to adapt to a single ticketing system.
"Since Railways will need the maximum infrastructure input, in terms of automated doors, the number of stations etc., we will look at integrating railways at the last stage of the project," the official added.
Earlier, the MMRDA had finalised Transport for London (TFL) as the consultants for the project. However, the plan did not work out owing to high costs.
Close Story