Only blanket plastic ban can prevent choking of rivers: Maharashtra to Bombay HC
Updated on Apr 12, 2018 11:35 AM IST
The high court is hearing a bunch of petitions by an association of plastic and thermacol manufacturers against the plastic ban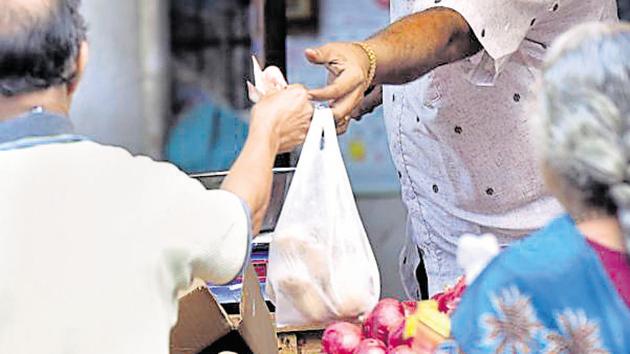 Hindustan Times |
, Mumbai
Kanchan Chaudhari
Chocking of rivers and other water bodies can be stopped only by imposing a blanket plastic ban, the Maharashtra government told the Bombay high court on Wednesday.
"Nowadays, there is plastic everywhere: beaches, rivers, other water bodies… All are flooded with plastic, and it is also chocking our drainage system," said senior advocate EP Bharucha, who represented the government. Nothing but plastic ban can stop this ecological destruction, he said.
Bharucha was responding to a bunch of petitions filed by association of plastic and thermacol manufacturers who challenged the plastic ban.
In a notification on March 23, the Maharashtra government has banned manufacturing, storage, sale and usage of plastic and thermocol items.
Arguing against the complete ban on behalf of one of the petitioners, senior advocate Janak Dwarkadas said the notification was ultra vires to the Maharashtra Non-Biodegradable Garbage Control Act, 2006, which banned certain non-biodegradable items, including plastic bags less than 50 microns in thickness.
He also pointed out that the latest ban will directly affect livelihood of over four lakh people and nearly 7,800 small and medium industrial units with a combined annual turnover of Rs12,000 crore. He said this will also affect the Rs4,500-crore dependent industry. He urged the court to defer implementation of the ban.
Senior advocate Anil Anturkar, who represented the plastic manufacturer's association, also urged the court to defer implementation of the plastic ban on similar arguments
Bharucha argued that the March 23 notification contains the norms, as contemplated under the 2006 Act.
A bench of Justices Abhay Oka and Riyaz Chagla posted the petition for further hearing on Thursday, when the court will decide wether to defer implementation of the ban.
Personalise your news feed. Follow trending topics