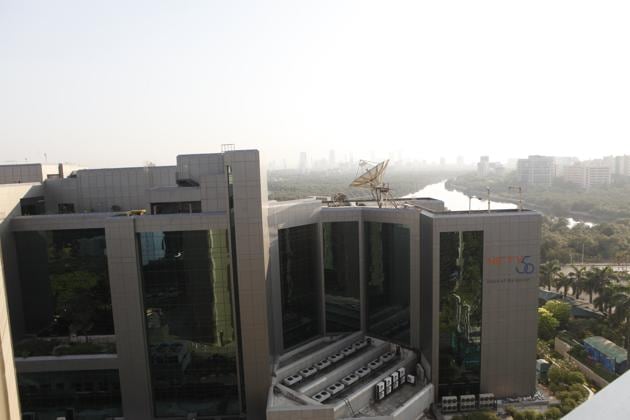 Plan for Mumbai's next big business hub in western suburbs is back on track
Mumbai city news: The Maharashtra government's push for a mixed-user model at Oshiwara District Centre may lead to more houses than companies there
UPDATED ON JUN 30, 2017 09:20 AM IST
After initial hurdles and a course correction by the government, chief minister Devendra Fadnavis' plan to set up a business district in Oshiwara seems to be back on track.
The business district project in the western suburbs has picked pace after the state's urban development department modified a notification to promote mixed-user development in Oshiwara, routing half of the additional Floor Space Index (FSI) for residential development, last November.
"The Oshiwara District Centre (ODC) is a brownfield project so development will depend on the initiative taken by existing land owners. After the state decided to hike FSI of up to 4 for commercial units and up to 3 for residential use, we have now received a good response from real estate developers for residential as well as commercial units here,'' said MMRDA commissioner U P S Madan.
Madan said that going by the response and applications from interested owners, ODC will house additional 20,000 houses besides generating an employment for 2.5 lakh people.
This business enclave will house a mix of Information Technology and BPO units besides those related to entertainment industry and retail units including malls and restaurants.
The additional FSI is being purchased by paying the government a premium of 60% of the market value of the land, Madan informed.
FSI is an urban planning tool used by the state to incentivize development. It refers to the ratio between the built up area and the total size of the plot and typically indicates how high a developer can build.
The plans for an ODC were nearly junked last year after the planning agency — Mumbai Metropolitan Region Development Authority (MMRDA) — told the state government that there was no demand for commercial units in the proposed 102-hectare plot.
The state's urban development department then modified its initial notification allowing 50% of FSI of up to 3 for residential units to be consumed by commercial and 50% of FSI of up to 4 for commercial units to be used for residential development.
The state hopes that the mixed-user development will bring a distinct character to Oshiwara, different from the largely-business centred BKC and Nariman Point. The real estate prices in the locality have already seen a 30% hike over the last year with market prices of property here ranging from Rs15,000 per sq foot onwards.
With a new suburban railway station and the Metro 2 corridor passing through Oshiwara, connectivity for this business district is also unlikely to be an issue, said MMRDA officials.
The big question is whether the mixed development in Oshiwara can really generate as many jobs and house as many offices as the authorities hope against the thousands of houses it is likely to create.
Read
Fadnavis' proposed biz centres for Mumbai fail to find any takers
Close