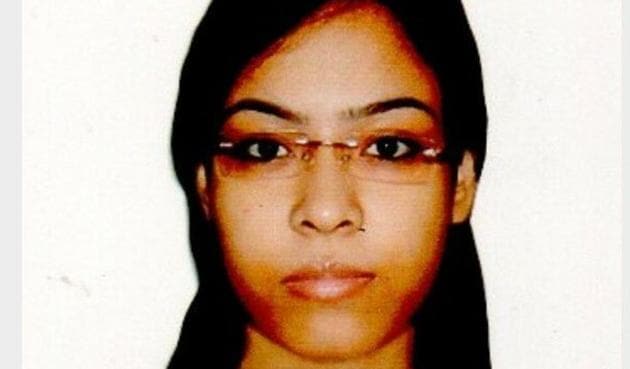 Pune techie murder: Friend planned the crime from Bengaluru, say cops
The police on Wednesday arrested Bengaluru-based Gupta, who is a friend of the techie, who was stabbed to death barely metres away from her office in the outskirts of the city last Friday
UPDATED ON DEC 30, 2016 12:30 AM IST
Police suspect that Santosh Kumar Gupta, 24, friend of the 23-year-old woman software engineer Antara Das, who was killed in Pune on Wednesday, conspired with another person to kill her when she started avoiding him.
The police on Wednesday arrested Bengaluru-based Gupta, who is a friend of the techie, who was stabbed to death barely metres away from her office in the outskirts of the city last Friday. The police have also detained Gupta's friend, who too was harassing her. According to officials, Gupta was arrested based on the electronic evidence gathered by the investigators.
"The electronic evidence indicates that when the crime took place, Gupta was in Bengaluru while his friend was in the same area where Antara was murdered. Both Antara and Gupta's friend exchanged text messages before she was murdered," Additional Superintendent of Police Rajkumar Shinde told HT.
Antara Das, who was from Kolkata and worked with Capgemini in Talawade near Pune, was stabbed to death at Kanbay square at Talawade. The police officials said Gupta was picked up from Bengaluru and brought to Pune on Monday for further questioning. According to his remand report submitted in Wadgaon Maval Court, Gupta was harassing Antara and had asked his friend to "keep a watch" on her when she blocked his mobile number and refused to engage with him on social media.
"When Antara rejected his marriage proposal, Gupta planned to eliminate her. Following Gupta's instructions, another suspect killed Antara," stated the remand report.
Gupta, however, has pleaded innocence while admitting that he had proposed Antara. When Pune police team reached Bengaluru, he produced CCTV footage and the log book of the company to prove that he did not leave the city when Antara was attacked.
Based on Gupta's interrogation, the police questioned his friend, who also wanted to establish a relationship with Antara, said officials. When Gupta's friend began troubling her by sending text messages, Antara complained about him to Gupta, said officials.
Shinde said, Gupta hatched a conspiracy from Bengaluru and made another person execute it in Pune. On Thursday, Gupta was remanded to police custody till January 4.
After her murder, Antara's family had expressed suspicion about Gupta's role in her murder. "When I enquired with my younger daughter about Antara, she told me that she was being harassed by a boy and I suspect his involvement in this case," her father Debananda Das said.
Read more: Pune techie murder: Friend tells cops he asked his friend to keep an eye on Antara
Close