Saamana targets Muslims to deflect attention even as cartoonist apologises
In an editorial in the party mouthpiece, Saamana on Wednesday, the party said, "It is surprising that Muslim leaders give a call saying even we will protest, heat up the atmosphere, at a time when there is trust being shown [by the government] towards the Muslims"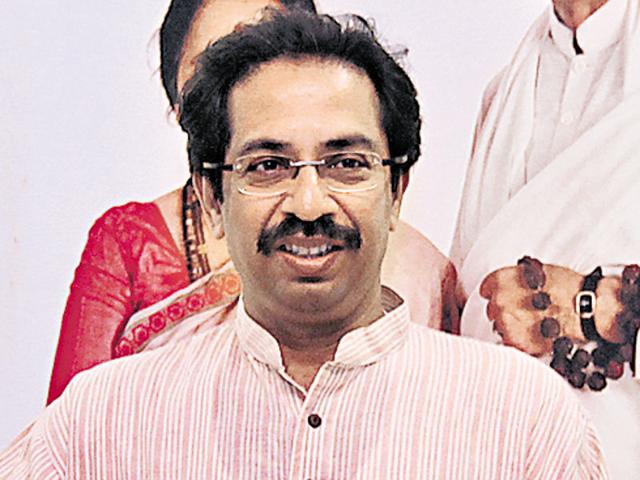 Updated on Sep 28, 2016 03:33 PM IST
A day after its clarification over the caricature on Maratha protests met with little acceptance, an isolated Shiv Sena tried to shift focus away from the controversy by directing its anger towards the Muslims.
In an editorial in the party mouthpiece, Saamana on Wednesday, the party said, "It is surprising that Muslim leaders give a call saying even we will protest, heat up the atmosphere, at a time when there is trust being shown [by the government] towards the Muslims."
Targeting the BJP for furthering vote-bank politics ahead of elections, especially in Uttar Pradesh where there is a sharp Hindu-Muslim divide, the Shiv Sena said the prime minister should instead focus on making the Muslim community realise the laws and culture of the country.
"The prime minister should take a stand and say that Muslims are not just a vote bank, but respected citizens of this country and so the BJP government is bringing out a uniform civic code and the community should welcome it," the Saamana editorial said.
The editorial's caricature on Maratha protests that played on the word Mukka morcha (silent) to Mukka morcha (kiss) had showed a man kissing a woman carrying a protest placard. Recognising that the backlash against the caricature was huge, the party had carried a page one clarification on the caricature on Tuesday, saying rumours were being spread on social media over the cartoon when the intention of the artist was not to hurt the sentiments of the Maratha community. On Wednesday, the newspaper again published a page one clarification by the artist, Sriniwas Prabhudesai, on the cartoon.
"I am an artist but not a political caricaturist. The intention behind my art or cartoons is to give people stressed and hassled in daily routines, some light-hearted moments and hence my caricature column is titled 'Hasoba Prasanna' (can be roughly translated as 'Pleasant Laughter'). My cartoon has hurt the sentiments of the Maratha community, but that was not the intention behind it in any way. There has been an attempt to politicise the issue and draw Sena and Saamana into it,'' said Prabhudesai.
The clarifications only indicate that the party has been rattled by the reactions to a caricature that is the typical Sena style of humour.
Close Story