Sanjay Gandhi National Park wants Film City to return its 51 acres of forest land in Mumbai
Members from NGO Vanashakti said Film City is in the process of expanding its infrastructure and has already reclaimed several parts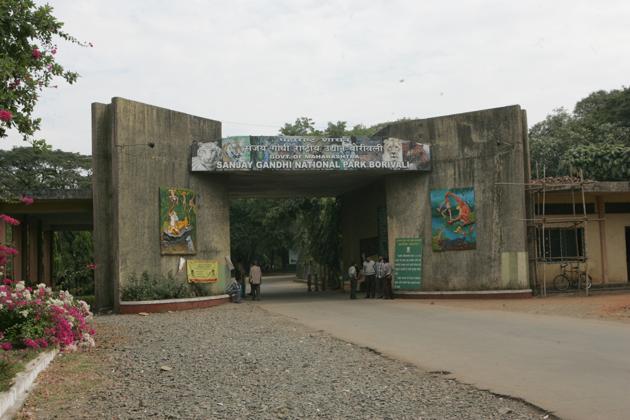 Updated on Oct 09, 2017 01:11 PM IST
Sanjay Gandhi National Park (SGNP) has asked Dadasaheb Phalke Chitranagari, also known as Film City, to return 51 acres of forest land that was transferred to it by mistake in 1969.
Documents obtained by city-based NGO Vanashakti, through a series of Right to Information (RTI) applications, reveal that the land, which is the size of two Oval Maidans, is disputed because there is no boundary wall between Film City, Goregaon, and the 104 sq km park.
SGNP officials said they have been asking Film City authorities to give over the land since 1970 . "Wild animals roma freely this area and we have been requesting since 2011, citing safety of those at Film City, to hand over the land," said a senior forest official, adding that the last letter was sent to Film City authorities in August. "Officials responded to us stating that the land was theirs and they would not budge." Recently, outdoor shoots had to be stopped at Film City after several leopard attacks were reported in the vicinity.
Vanashakti members said Film City is in the process of expanding its infrastructure and has already reclaimed several parts.
"Large parcels of land, parts of SGNP and Aarey have been fraudulently sold to in the past and now the forest department is trying to retrieve it. There is a massive land scam in place. We are collating more documents to prove it. What is sad is that the forest and wildlife is suffering as a result of this," said Stalin D, director, Vanashakti.
According to the documents obtained, the state government had handed over 215 acres of forest land that comprised of two villages Sai (102 acres) and Gundgaon (113 acres) to the Maharashtra Industrial Development Corporation (MIDC) in 1969 and a government resolution (GR) issued in 1970 confirmed the same. However, the forest department said that when MIDC further handed over the area to Film City, which is managed by a state-run corporation - in 1977 (when it was established), over 245 acres had been transferred. Later, the area of land to be transferred to Film City was decided as 194 acres. This meant that 51 acres needed to given back to the forest department.
Forest officials said that the survey number issued as per 1970 notification incorrectly identified the survey number of Gundgaon village, resulting in the transfer of excess land to Film City. "Another notification was issued in 1984-85 with a corrigendum, demarcating the correct areas of the villages and a total of 194 acres was handed over in place of 215 and the remaining 51 needed to be returned to the forest department," the official said. "This has not happened ever since and the exact boundary of SGNP cannot be carved due to this reason."
He added that the department was in the process of submitting a detailed document to Film City highlighting all the developments since 1969. "Owing to heavy rains on August 29 and flooding at the national park office, we lost several documents. However, the recovery process is underway," he said.
Film City officials said there was no question of returning any areas back to SGNP. "Film City does not have any forest areas or areas belonging to SGNP under its jurisdiction. Whatever was handed over to us under 1970 GR was meticulously measured by the city survey department, which was further monitored by the revenue department and then handed over to us. We have not illegally acquired any areas and neither will we be giving back any," said Chandrakant Kolekar, deputy engineer and Film City officer.
Close Story
Personalise your news feed. Follow trending topics