Senior citizens in Thane bear witness to winds of change
Elderly residents say the vast open spaces have disappeared and concrete jungles have mushroomed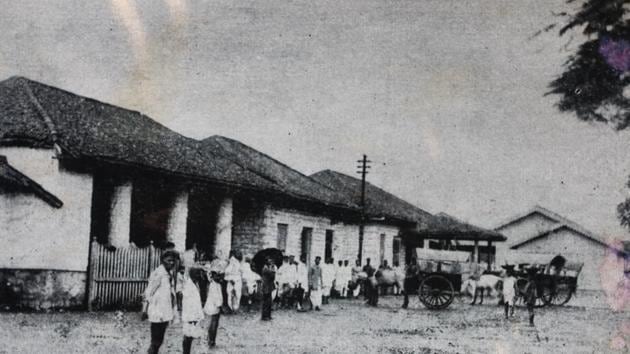 Updated on Oct 07, 2018 12:28 AM IST
Hindustan Times |
, Thane
Ankita Menon
Gilbert Rebello, 90, resident of Charai, remembers the days when he used to travel to Thane station in a tonga (horse cart).
"This was the only public transport then in the fifties. We used to pay 2 anna for the ride to station," said Rebello.
Talaopali was double of what it is now with a huge canopy of trees.
"I used to walk from my home till Kalwa bridge every day. But over the years, it was becoming difficult to dodge the increasing vehicles on the road," said Rebello, who is bedridden now.
Many like Rebello have seen the city change. The vast open spaces have disappeared. Concrete jungles have mushroomed. The rich flora and fauna have depleted. Trees have been cut to make way for vehicles.
Phoebe D'Costa, 87, used to work in the Mills at Ghodbunder Road.
Once known for trading horses — that is how the place got its name, Ghodbunder Road is a prime area preferred by the builders for their high-end projects. The area also had factories and mills.
"I used to work in the mills at Ghodbunder Road, which was filled with greenery and forests. Mill workers mostly stayed in buildings at Castle Mills. We used to travel by bullock carts and would return home before dusk as the area was surrounded by forest," sid D'Costa, who lives at Kolbad.
Kolbad, K'villa, Uthalsar and Charai were villages.
Till 1950, there was only a kuchcha road and residents used bullock carts for transport. A proper road was constructed only in 1950. "The area was rich in flora and fauna with cashew and mangoes trees all around," said Sadashiv Tetwilkar, veteran historian.
When the municipal corporation was formed in 1983, Thane only had the railway station.
The corporation area included the Castle Mill junction on the west and Kalwa in the north. Later, Ghodbunder Road too was included in Thane and there were parcels of land ready for sale," added Tetwilkar.
Close Story