Seven firms bid to design and supply Mumbai Metro-3 coaches
Updated on Jun 22, 2017 12:34 AM IST
Mumbai city news: The bidding for the procurement of coaches had been stuck for the past 16 months because of the Centre's demand for indigenous coaches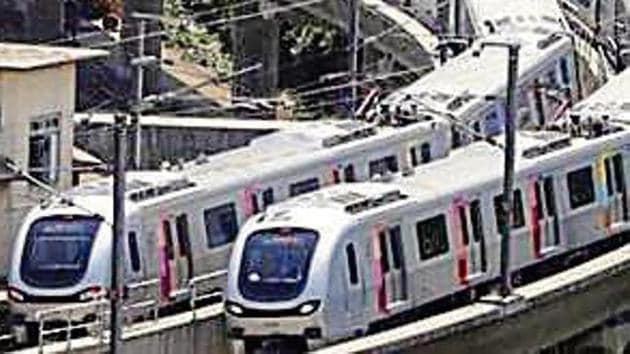 The Mumbai Metro Rail Corporation (MMRC) received bids from foreign and Indian companies for the design and supply of Metro coaches for the Colaba-Bandra-SEEPZ (Metro 3) corridor.
The bidding for the procurement of coaches had been stuck for the past 16 months because of the Centre's demand for indigenous coaches.
In May, it was decided that 75 % of the coaches would be procured locally. Following the decision, the MMRC restarted its bidding process, but has not got an overwhelming response.
According to MMRC, the companies that submitted the pre-qualification bids for rakes are: Alstom Transport India Ltd India & Alstom Transport S.A France (Consortium), CAF S.A, Spain, CRRC Nanjing, CRRC Changchun & CRRC International Corporation Ltd China (Consortium), Hitachi Ltd (Japan), Kawasaki Heavy Industries Japan & BHEL (Consortium) India, and Mitsubishi Corporation, Japan.
MMRC will expeditiously complete the prequalification (PQ) evaluation process and invite tenders (RFP) from the short-listed firms, officials said.
"We are pleased with the good response from the bidders, from international as well as domestic companies. To cater to heavy passenger loads, the state-of-the-art rolling stock will be procured, which will also be equipped with the features of driver-less train operations," said SK Gupta, Director (Projects MMRC.
The MMRC will be procuring 31 eight-car trains of standard gauge (1435 mm) system. The train cars will be 22.6-metre-long and 3.2-metre-wide with 4 gates per train.
Personalise your news feed. Follow trending topics