Shirdi airport likely to open in first week of October
The Maharashtra Airport Development Company (MADC) has built the airport at a cost of Rs 350 crore, of which Rs50 crore were donated by Shri Sai Baba Santhan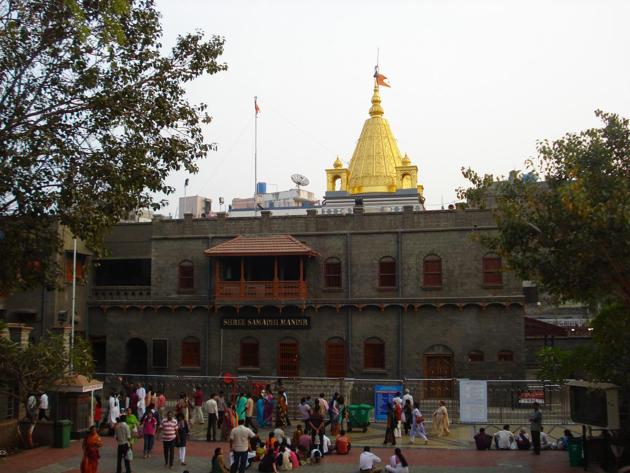 Published on Sep 15, 2017 01:49 PM IST
The International airport at Shirdi will be inaugurated in the first week October by President Ram Nath Kovind. Expecting at least 500 pilgrims and passengers to use the air service daily, the state has planned 12 services from Mumbai, Delhi and Hyderabad. State authorities said the airport is likely to be inaugurated on October 1.
The Maharashtra Airport Development Company (MADC) has built the airport at a cost of Rs 350 crore, of which Rs50 crore were donated by Shri Sai Baba Santhan. The airport will have a 3,200-metre runway, a terminal building spread across 2,750 sq mt and hanger for the parking of four aircraft.
For MADC, established by the state in 2004, Shirdi airport is its first. The company has planned to set up counters to issue special passes for darshan and prasad at the airport and offer transport to the temple for the devotees.
"We will also make cloakrooms at the airport for devotees, thus enabling them to return within hours of darshan to take the flight back home. A dedicated taxi or bus service will also be made available to reach the temple, which is 15-km from the airport," said Suresh Kakani, vice-president and managing director, MADC.
MADC officials said they are expecting operator licence in the next few days.
"Initially, there will be four services between Mumbai and Shirdi and one each for Delhi and Hyderabad. Alliance Airlines will operate from Mumbai and Delhi, while TruJet will operating from Hyderabad. Indigo has also applied and the decision will be taken soon. Besides, the expansion of the runway, logistic development for night landings are underway. We expect permissions for night operations in a few months," said an official from Mantralaya.
The Shirdi airport has missed several deadlines in the past. After commencement in 2010, the airport was supposed to be inaugurated in 2012. Procedural delay, changes in design and resistance to land acquisition delayed the project by five years.
Close Story