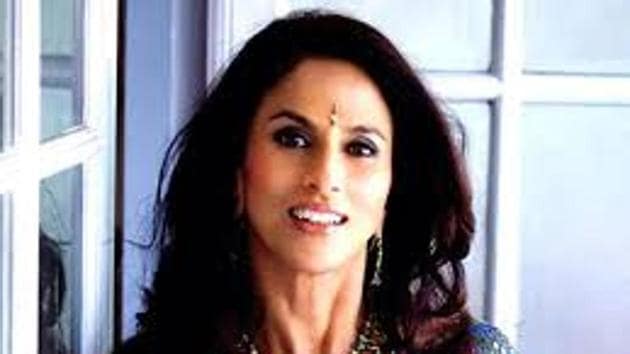 Shobhaa De does it again: After fatshaming MP cop, comments on Eman, gets flak from docs
Eman's doctor from Saifee hospital Dr Muffazal Lakdawala did not take it too well
UPDATED ON MAY 03, 2017 06:16 PM IST
After fatshaming Madhya Pradesh policeman Daulatram Jogawat, author and columnist Shobhaa De has now written on Egyptian woman Eman Ahmed's case in a column in a Mumbai tabloid .
"From the day a decision was taken to offer Eman a new shot at a comparatively healthier existence, not a single detail was spared to publicise her risky, challenging journey from Egypt to India, where she was promised free treatment and all the possible medical care...This unusual and generous offer was personally made by Dr Muzaffal Lakdawalla, a media-savvy, photogenic bariatric surgeon on behalf of the Saifee team, when he flew to Egypt with the offer...The hospital has spent over Rs 2 crores on her treatment so far. True. But it has also generated crores worth of international publicity for itself and Dr Lakdawalla," wrote De in her column in the Mumbai-based tabloid.
Eman's doctor from Saifee hospital Dr Muffazal Lakdawala did not take it too well.
He tweeted saying, "Wow I did not know when I picked a team of expert medical professionals to Save Eman that they were such good... http://fb.me/1oT75guh5"
Writer and columnist Shobhaa De earlier landed herself in controversy, as she tweeted a photograph of a fat policeman with a caption "Heavy police bandobast in Mumbai today!". After getting flak from all quarters, she clarified, "consult a dietician,if it's an asli ,undoctored image doing the rounds".
The cop, Daulatram Jogawat, in fact was from MP police and not Mumbai. He weighed over 180kg due to an insulin imbalance. Jogawat was also treated by Lakdawala and is now back on duty.
Egyptian woman Eman Ahmed's case has seen a lot of twists and turns. Eman arrived in Mumbai on February 11 and underwent a bariatric surgery on March 9. Her sister Shaimaa Selim later alleged the hospital's claims that Eman lost more than 300kg are false and called the doctors liars.
"I don't trust Egyptian or Indian doctors. Eman is very happy to meet the doctors from Burjeel Hospital," she had said.
Plans are now to fly her to Abu Dhabi. City's Saifee Hospital, where she underwent weight loss surgery, has asked VPS Healthcare, Abu Dhabi, to give them a 48-hour notice period before her discharge. Officials from Mumbai International Airport Ltd. (MIAL) said she may now fly on Thursday night to Abu Dhabi.
Read more: Seven times Shobhaa De proved she is the queen of controversy on Twitter
Close