Seven times Shobhaa De proved she is the queen of controversy on Twitter
Columnist and author Shobhaa De landed in yet another controversy after she mocked a policeman on Brihanmumbai Municipal Corporation duty for being overweight. But this is not the first time the socialite had ended in a foot-in-mouth moment.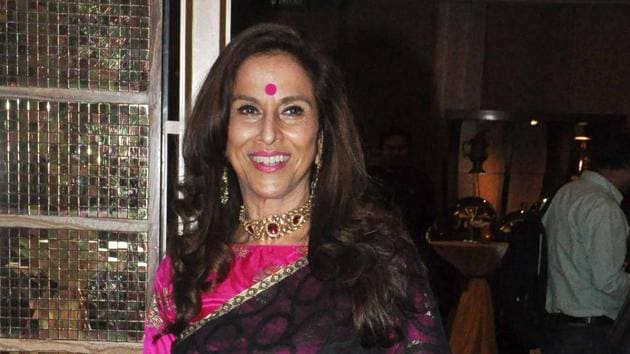 Updated on Feb 23, 2017 04:21 PM IST
Columnist and author Shobhaa De landed in yet another Twitter controversy after she fat-shamed a policeman on duty during the Brihanmumbai Municipal Corporation elections on Wednesday. While the Mumbai Police gave it back to her politely, other Twitter users slammed her for what they said was insensitive comments by the socialite. The adverse reaction forced a clarification by De while the policeman said his was a medical condition. It was also later revealed that the man under De's lens is a Madhya Pradesh Police personnel.
HT lists seven instances when De got into trouble on Twitter:
1. Watching the weight
De tweeted a photograph of an overweight policeman on Tuesday with a caption, "Heavy police bandobast in Mumbai today!"
The Mumbai police Twitter handle responded: "We love puns too Ms De but this one is totally misplaced. Uniform/official not ours. We expect better from responsible citizens like you."
After facing flak from all quarters, she clarified: "Consult a dietician, if it's an asli, undoctored image doing the rounds".
The policeman in question, Daulatram Jogawat, inspector with the Madhya Pradesh police, said his 180-kilo weight was due to insulin imbalance and "not because I overeat".
"It (his weight) is due to my illness that I am so fat, and not due to overeating. I had gall bladder operation in 1993 and I developed insulin imbalance which resulted in my obesity", Jogawat told HT. "If madam wants, she can pay for my treatment. Who doesn't want to be thin?"
2. De on Olympics: Not a sport
"Why do we bother about Olympics," she had tweeted once. In another tweet, she criticised Team India for clicking selfies and coming back without winning any medal.
"Goal of Team India at the Olympics: Rio jao. Selfies lo. Khaali haat wapas aao. What a waste of money and opportunity," she wrote during the 2016 Olympic Games in Rio de Janeiro.
Read: Selfies at Rio tweet: Shobhaa De mocks Indian Olympians, gets trolled
Kangana Ranaut slams Shobhaa De for tweet on Indian Olympians at Rio
3. Voice against diktat: She got a tit-for-tat
The Maharashtra government's order to play Marathi films during prime time (6pm-9pm) irked De. In a tweet, she called Maharashtra CM Devendra Fadnavis 'diktatwala' and termed the order 'dadagiri'.
Shiv Sena MLA Pratap Sarnaik moved a breach of privilege notice in the assembly and demanded action against her as he felt that De's tweets on 'dahi misal' and 'vada pav' replacing popcorn were anti-Marathi.
Read: Sena steps up attack on Shobhaa De for her tweets on Marathi films
Breach-of-privilege proceedings against De to continue, says govt
4. Beefy talks: Forced to eat her own words
A complaint was filed against De when she tweeted that she ate beef. An activist wrote to the commissioner of police of Navi Mumbai demanding action against the columnist. She was heavily trolled for what many said was an insult to Hinduism and Hindus who worship the cow.
Read: Complaint against Shobha De over tweet on eating beef
5. The Modi attack: Technicalities, I say
When PM Narendra Modi said he saw a mini India in front of him at the Dubai Cricket Stadium, people called him a 'rockstar'' De tweeted, saying Modi should not be referred as 'rockstar', as he is not from Bollywood.
6. 'Love-hate' relationship with Bollywood
In a review of Punit Malhotra's directorial debut, I Hate Luv Storys, De called Sonam Kapoor "a lassie who lacks oomph".
"I Hate Dumb Storys," she tweeted.
Sonam Kapoor retweeted the director's tweet about Shobhaa De being a "gossip who's getting no action and going through menopause".
Read: Shobha De is a 'porn writer': Sonam Kapoor
7. Sensitivity issues?
Modifying PM Modi's electoral slogan "Acche din aane wale hain," she tweeted, "Bure dinn aa gaye for the family" when BJP leader Gopinath Munde passed away. She was panned on Twitter for making fun of a leader's death.
Close Story
Personalise your news feed. Follow trending topics