State govt wants to destroy wetlands under garb of development: HC
Jul 04, 2016 11:19 PM IST
A court expressed anguish over the state's plea seeking modification of a March 2014 HC order, imposing a complete ban on the reclamation of and construction on wetlands
The Maharashtra government wants to destroy wetlands under the garb of development, the Bombay high court said on Monday.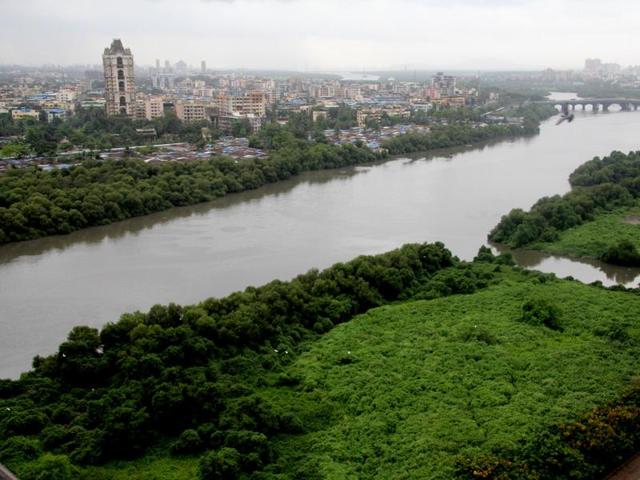 A division bench of justice Abhay Oka and justice Amjad Sayed expressed anguish over the government's plea seeking modification of a March 2014 high court order, imposing a complete ban on the reclamation of and construction on wetlands.
"Under the garb of development, you [state government] want to destroy mangroves," said the bench, after additional government pleader GW Mattos told them the government does not intend to withdraw the plea for modification of the March 2014 order. "We do not appreciate such an approach by the government," the judges said, adding, "You seem to be interested only in destroying wetlands."
The judges were irked to note that while the state government has refused to adopt Wetland Atlas prepared by the Central government, it has also not established its own machinery to identify and protect wetlands.
The bench has now asked acting advocate general Rohit Deo to appear in the matter and clarify the state government's stand.
Acting on a public interest litigation (PIL) filed on March 19, 2014, another division bench has imposed a complete ban on the reclamation of wetlands and any construction on such reclaimed lands.
The bench had imposed a complete ban after noting from a report submitted by the then chief conservator of forests (mangroves cell) that the systematic and large-scale destruction of wetlands and mangroves had taken place near Jesal Park and Kanakia Park in Navghar in Vasai tehsil.
The judges were also irked with the government's apathetic approach towards the protection and conservation of wetlands because no separate machinery had been set up to identify and protect them and no decision had been taken on adopting the wetland atlas prepared by the central government.
The bench was of the opinion that unless separate machinery was created, the distinct ecosystems could not be protected from rampant destruction, especially in areas witnessing rapid urbanisation – like Mira-Bhayander, Virar and Vasai on the Western Railway line. It, therefore, restrained authorities from granting any permission to reclaim wetlands and on permitting construction on such reclaimed lands.
The PIL was filed by Vanashakti Public Trust raising grievance about lack of action against unscrupulous builders who were illegally dumping debris on wetlands and mangrove areas and putting up illegal constructions, in flagrant violation of the rules and provisions of the Environment Protection Act, 1986.