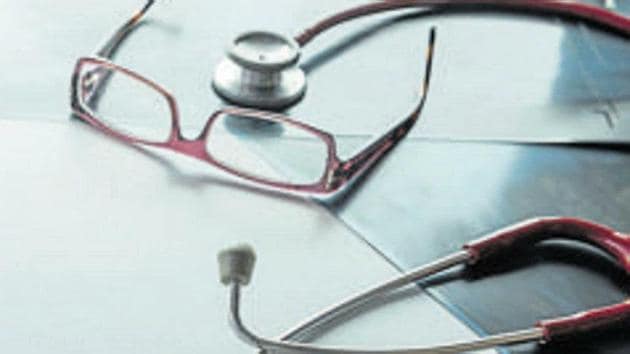 Thane man seeks quick relief from body pain, dies after quack gives him injections
The victim's foot swelled a day after he was injected. He died after spending two days at a hospital's intensive care unit
UPDATED ON MAY 06, 2017 12:41 PM IST
A 23-year-old man died after a man practising medicine without a degree gave him two injections on March 24.A case was lodged against the 50-year-old 'doctor' on Thursday. He is currently missing
The accused, Shashi Suryanarayan Soman, ran a clinic at Atkoneshwarnagar in Kalwa.
Police said the victim, Pritesh Kadam, came to Soman's clinic complaining of body ache. Kadam worked for a private firm in Navi Mumbai. He had been suffering from body pain since he returned from a game of cricket on March 19.
He went to Dr Soman, who prescribed two injections and some tablets .
"The same night, he started complaining of severe pain on the spot where the needle had pierced him. The next day, he went to work came back with a swollen foot. He visited Soman again and was given a different set of medicines, which worsened his condition. Later, he was admitted to Kalwa civil hospital, where he died on March 24, after two days in the ICU," said Irshad Sayyed, the investigating officer.
Soman went missing the very day Kadam was admitted. An accidental death report was registered and Kadam's family asked the police to investigate the man's degree.
Sayyed added, "We went to the clinic but it was shut. We requested the health authority and hospitals in Thane to check for such fake doctor certificates. We went to the clinic again and found a fake certificate."
The police have sealed the clinic and seized the medicines found in it. Soman has been booked under relevant sections of the Indian Penal Code.
Close