Why a Mumbai group is retelling the story of a little-known freedom fighter
Updated on Jul 15, 2018 11:26 PM IST
Kaka, or Joseph Baptista, was a lawyer and a contemporary of Lokmanya Tilak.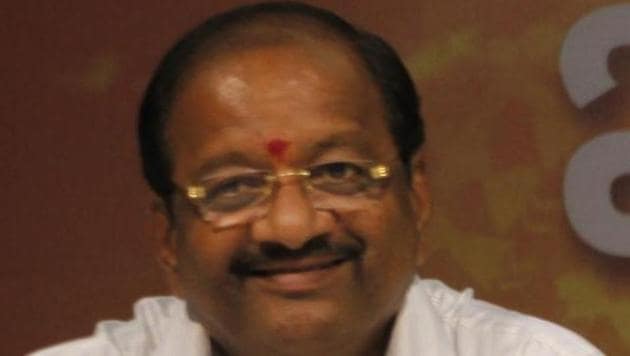 Mumbai's East Indians have announced a programme called the 'Kaka Baptista Project' to draw attention to a little-known freedom fighter from their community.
Kaka, or Joseph Baptista, was a lawyer and a contemporary of Lokmanya Tilak. His group, which traces its origin to missionary activities by the Portuguese in the 15th and 16th centuries, lives in coastal villages in north Konkan.
Baptista was born in the East Indian village of Matharpacady, Mazgaon (the settlement, with its Indo-Portuguese villas, still survives). He was involved in the city's governance and was its mayor during 1925-1926. He worked with Tilak and Annie Besant in the Home Rule Movement, established in 1916 to achieve self-rule from the colonial government. He is credited for coining the phrase 'Swaraj is my birthright and I shall have it', which was later popularised by Tilak. Former President Pranab Mukherjee, during his recent visit to the RSS headquarters in Nagpur, referred to Baptista as one of the founders of the Home Rule Movement.
Baptista also played an important role in popularising the Ganeshotsav festival in the late 19th century, using the community gatherings to mobilise support for the independence movement. He died in 1930 and is buried at the cemetery in Sewri. The garden on a hill-top reservoir in Mazgaon is named after him. Uttan, near Mumbai, which is claimed as his ancestral village, has erected a bust in his honour and the East Indian museum at Manori is named after him.
But Gopal Shetty, the Bharatiya Janata Party's Member of Parliament from Mumbai North constituency, is ignorant about this Mumbai chapter in the country's freedom movement. Shetty recently featured in a video, where he claimed that anglicised Indian Christians did not take part in the struggle for freedom. Representing an area that has a large number of East Indian villages that predates the city, Shetty had no defence for his blunder and offered to resign. In his defence, he said that his statement was misrepresented.
Gleason Baretto, founder trustee of Mobai Gaothan Panchayat (MGP), said, "If I have to blame anyone for the fact that Kaka Baptista is not a well-known freedom fighter, it is the (East Indian) community."
Alphi D'Souza, spokesperson for the community association MGP, said that Shetty's faux pas was a 'wake-up call' for them. "It seems people do not know Kaka Baptista; if people cannot recognise such an important personality, it is a problem," said D'Souza.
D'Souza said that they are planning visits to places associated with Baptista, like Uttan, Mazgaon and Sewri. "We want to promote his memory, about his identity as an East Indian, Roman Catholic and Indian nationalist," said D'Souza.
Other members of the group that has been created to run the project, including Fleur D'Souza, former teacher of history at St Xavier's College, have suggested that they should distribute copies of the book 'Kaka Joseph Baptista – Father of Home Rule Movement' by K R Shirsat in school libraries.
D'Souza, who is a member of a project to document the history of the community, lives in the former East Indian village of Charai in Thane. She said that it was unusual for the former President to remember Baptista as a freedom fighter. "I was happy about it, but following that this (Shetty's claim) came as a shocker," said D'Souza. "It is as if everybody has to prove their nationalism."
Close Story
Personalise your news feed. Follow trending topics