IB kept track of ISIS' India recruits on Facebook
Published on Feb 07, 2016 12:15 AM IST
Police sources close to the entire investigation said Armar would personally contact anybody who liked the page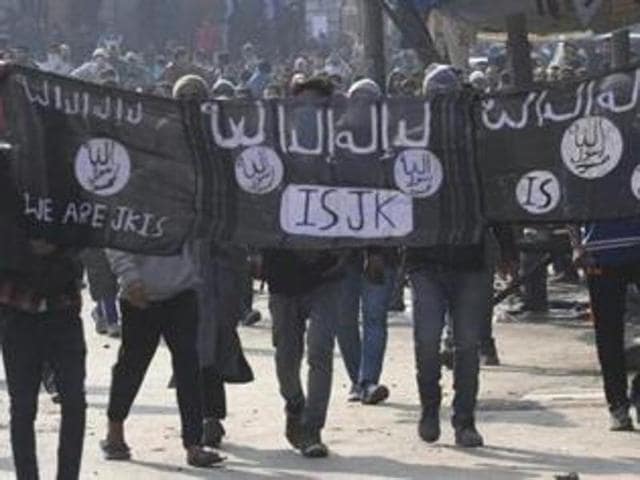 In December 2013, two Facebook pages were floated on the web by Shafi Armar, who went with the name Yousuf-Al-Hindi, to attract Indian Muslim youths. And it was through these pages, which have now been blocked, that Shafi managed to indoctrinate and recruit the 20 men into the ISIS from across the country.
Police sources close to the entire investigation said Armar would personally contact anybody who liked the page. It is how he recruited Mudabbir Sheikh, chief of the ISIS' Indian wing, his deputy Khalid Ahmed Ali Nawazuddin alias Rizwan and men under their command.
Khalid, after his recruitment into the ISIS, had further made two pages — one specifically for Haridwar and the other a general page to influence other Muslim youths, said police sources. Once Khalid met Ayaz Sultan in Malwani, he learnt about Mohsin Ibrahim Sayeed and later under instructions from Khalid, Ayaz taught Mohsin the nitty-gritties of the web and got him in touch with Armar.
But these men were unaware the Intelligence Bureau (IB) had been tailing them since their indoctrination. In fact, IB sleuths knew almost everything about the recruits, including the places they visited, their behavioural patterns and even their temperament. "It was only when they came into preparatory mode that a country-wide operation was carried out and simultaneous arrests were made," said a top police officer, requesting anonymity.
IB officials had even deliberately crashed their car into Mohammed Jamil Hussain, a businessman from Mazgaon, who had gone to Delhi to receive the explosives, said police sources. This was done to gauge Hussain's temperament, the sources said.
Similarly, IB had tracked Mohsin after he went missing first to Chennai, later to Hyderabad and Hubli. Sources said he had even gone to Goa on Khalid's instructions. Mohsin, police sources said, was the one who was radicalised the most and was willing to go to Iraq or Syria and to carry out attacks in India.
It was then that Shafi had asked Mohsin, who has had experience as a vehicle thief, to steal military vehicles that could be used to carry out attacks on crucial Army, Navy and Air Force installations.
He was tracked to Lucknow where a crucial meeting had taken place to carry out the attacks on Ardh Kumbh Mela in Haridwar. Mohsin had given four people Rs50,000 to carry out the operations. He had then switched off his phone and come to Delhi from where he was detained by IB sleuths about 15 days ago, and was handed to the Delhi Special Cell about 10 days ago.
Personalise your news feed. Follow trending topics