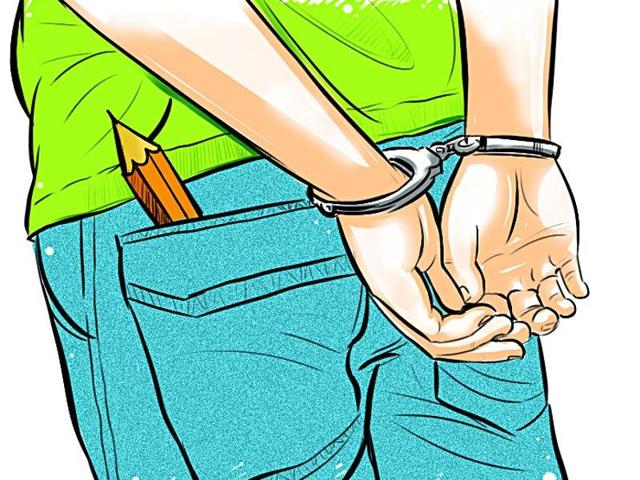 Law protects juveniles from cops?
Cops claim they don't get time to question juveniles in conflict with law as they are promptly sent to correction centres
Hindustan Times | By Aritra Hazra
, Mumbai
PUBLISHED ON DEC 20, 2015 12:51 AM IST
The convict in the Nirbhaya gang-rape case, who was a juvenile at the time the crime was committed, will be set free on Sunday after the Delhi high court rejected the plea to put a stay on his release.
Closer home, city cops share their experience in the umpteen number of cases in which they did not enough time to interrogate the juvenile when he was found in conflict with the law.
This, they said, turns these minors into habitual offenders. According to a senior police official from Pydhonie police station in south Mumbai, the law says when a juvenile is found in conflict with the law in any case, he or she has to be immediately handed over to a juvenile home.
The officer said once a juvenile is sent to the correction centre, his parents or any relative can sign an affidavit and take his responsibility in front of the magistrate after which he is released, especially in cases of thefts and molestation. The whole process takes about three to four days.
Only in serious cases such as rapes and murders the juveniles have to stay in a remand home longer. But amidst all this, the police get very little time to question the juvenile accused.
Police sources said sometimes, the bad company at these correction centres turns juveniles into habitual offenders. Some gangs are aware that a juvenile found in conflict with the law cannot be arrested if he commits a crime.
They knowingly take advantage of the fact that the juvenile act will protect them, said the source, on condition of anonymity. In the past, the police have found juveniles to be involved in house-breaking gangs, who use minors as a shield to avoid police suspicion.
The railway police found juveniles were mostly involved in mobile thefts and a special squad had to be formed to curb these thefts. In one such example, on July 15 this year, the police had arrested a 17-year-old in a nakabandi in south Bombay. After arresting him, the police found he was a habitual house breaker and had four to five cases against him.
But officers said they could not keep him in custody long enough to solve the previous cases against him because he had to be sent to the juvenile home immediately.
Dhananjay Kulkarni, Mumbai police spokesperson, said, "It is true that sometimes the police have to face such issues, but we have to abide by the law and work according to it. The sociological aspects of the juvenile found in conflict with the law should be considered while counselling him in a reformation centre."
Close