Marathwada records more farmer suicides than even Vidarbha
Published on Apr 22, 2016 01:00 AM IST
Farmer suicides in the drought-hit Marathwada region have seen a sharp rise in the first three months of the year, with fatalities surpassing those in the neighbouring Vidarbha region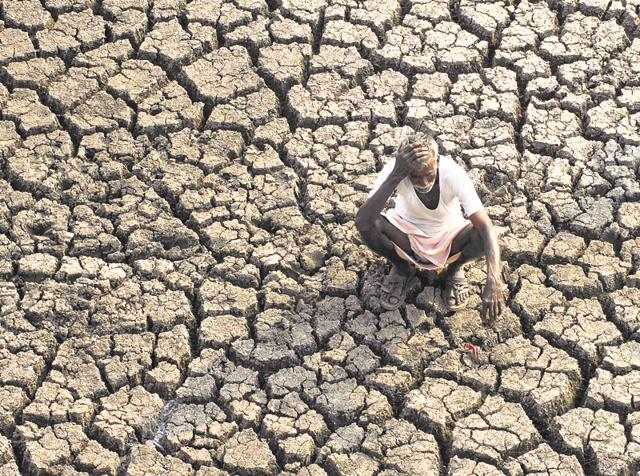 Farmer suicides in the drought-hit Marathwada region have seen a sharp rise in the first three months of the year, with fatalities surpassing those in the neighbouring Vidarbha region. Contrary to the state government's claims, there has been no sign of farmer suicides reducing across the state either.
According to figures from the relief and rehabilitation department — the nodal body for drought-mitigation measures — 657 farmers have killed themselves in Maharashtra from January to March. During the same period in 2015, 645 farmers had committed suicide, while overall the number of fatalities last year was 3,228.
Marathwada was the worst-affected this year with 273 farmer suicides as against 214 in the first three months of 2015. Vidarbha, on the other hand, has reported 264 suicides from January to March as against 333 during the same period last year.
According to experts and officials involved in drought-relief operations, farmers in Marathwada are suffering owing to deficient monsoon three years in a row. The situation turned worse after last year's scanty rainfall.
The state, however, claims the number of suicides in the past three months have reduced after measures undertaken by them. Revenue minister Eknath Khadse had informed the legislative Assembly during the budget session that various surveys had proved that the suicide rate in districts such as Yeotmal and Osmanabad had reduced. Chief minister Devendra Fadnavis, too, while addressing a function of government employees last Thursday said the reduced rate of suicides was the result of efficiency shown by government staff.
The claims clearly contradict the data, as suicides in Marathwada have risen as against slight fall in the number in the 'traditional suicide region' of Vidarbha.
Vijay Jawambhia, agiculture expert said, "Whatever the government claim is, the fact remains that the situation of farmers has worsened, be it in Marathwada or Vidarbha. Nothing has changed under the BJP-led government. With rising debt, farmers are worried about how they will raise money for next year's seeds, even if it rains better this year."
A senior official from the relief and rehabilitation department admitted that the government will have to pay more attention to the issue, especially in Marathwada. "We have launched two pilot projects in two Vidarbha districts to reduce the suicides and we have got positive outcome. We will now have to concentrate on Beed, Latur and Osmanabad – the three worst-hit districts," he said.
Personalise your news feed. Follow trending topics