Memon may not hang soon as SC refers petition to larger bench
Updated on Jul 29, 2015 12:19 AM IST
Home dept officials say Yakub Memon's execution will have to be postponed after Supreme Court defers its verdict on his petition for the 2nd straight day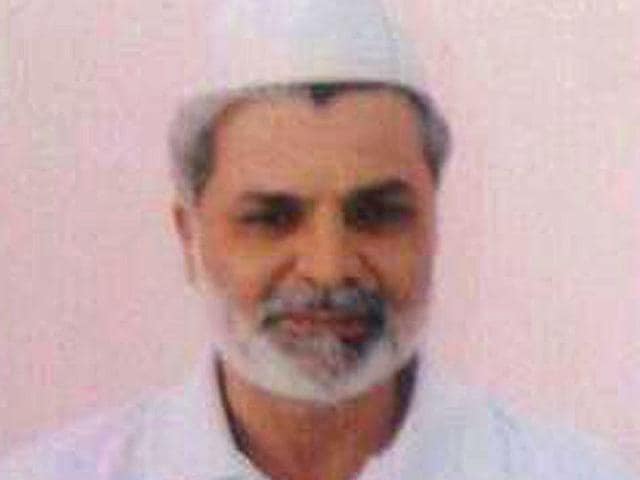 After the Supreme Court on Tuesday referred Yakub Memon's petition challenging his death warrant to a larger bench, following a split verdict by a two-judge bench, Maharashtra government officials admitted that the 1993 serial blasts convict's execution was unlikely to go ahead as planned on July 30.
Chief Justice of India HL Dattu on Tuesday constituted a three-judge bench to hear afresh Memon's petition, which contends that a trial court issued his death warrant while his curative petition – the last legal recourse available to him – was pending in the Supreme Court.
After discussions, state government officials concluded they had no option but to wait another day for the Supreme Court to rule on Memon's petition, and expressed hope that the court would clarify the course of action if Memon's petition is rejected.
Chief minister Devendra Fadnavis said the state government was still prepared to go ahead with the July 30 execution. "Further decisions will depend on what happens in the Supreme Court [on Wednesday]," he said.
But privately, officials admitted that the government had little chance of keeping to the scheduled date of execution after the Supreme Court deferred its hearing of Memon's petition for the second consecutive day.
Read | What future could hold for Yakub Memon
According to an official from the home department, the government will have very little time to complete the process in time even if the court rejects Memon's petition. "The governor's decision on Memon's mercy petition is likely to come only after the Supreme Court gives its verdict. Even if he clears it immediately, we will have to take it to the ministry of home affairs, which will refer it to the President. Getting the President's decision on the mercy plea in a few hours will be very difficult," said the official, who did not wish to be named.
Apart from pronouncing its verdict on Memon's petition, the state government is also counting on the Supreme Court to issue clear directives on his execution. "If the court stays his execution, the matter will end for us, at least for now. But if the court rejects his petition and Governor Ch Vidyasagar Rao is asked to decide the course of action, there will be several questions. We hope the court will make it clear if any more petitions will be entertained and whether Memon's mercy plea will have to be sent to the President after the governor makes his decision," said a senior home department official, who did not wish to be named.
Meanwhile, the state government has stationed a team of officers in Delhi to complete the process within hours, if needed, on Wednesday. An officer said the home ministry has also kept all the documents ready to get a final nod from President Pranab Mukherjee within hours if Memon's petition is rejected.
Also read:
Politicians, judges urge President to stay Yakub Memon's execution
Column: Get the brains behind '93 serial bomb blasts, not just the hands
Column: Yakub Memon signifies the selective pursuit of justice for Mumbai's victims
Close Story
Personalise your news feed. Follow trending topics