Noise levels breached at rally, environment minister loudest
Published on Oct 23, 2015 12:31 AM IST
Senior Shiv Sena leader and state environme nt minister Ramdas Kadam's speech was the loudest at 97.4 decibels (dB). Eight decibels lower was Sena's party chief Uddhav Thackeray at 89.4dB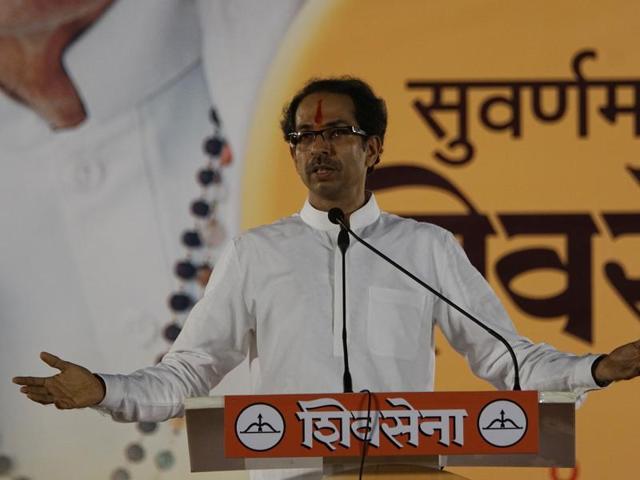 The Shiv Sena violated the noise levels at its annual Dussehra rally at Shivaji Park on Thursday, said anti-noise activist Sumaira Abdulali.
Senior Shiv Sena leader and state environme nt minister Ramdas Kadam's speech was the loudest at 97.4 decibels (dB). Eight decibels lower was Sena's party chief Uddhav Thackeray at 89.4dB.
Noise levels from speeches by Shiv Sena leader Aadesh Bandekar, Sena Member of Parliament Sanjay Raut and a Marathi actor who joined the party last year, Sharad Ponkshe, stood at 85.2dB, 82.9dB and 77.4dB, respectively.
According to the noise standards laid down under the Noise Pollution (Regulation and Control) Rules, 2000, residential and silence zones should have 55dB and 50dB during the day and 45dB and 40dB during the night respectively.
Read more: Sena chief Uddhav tears into BJP, but won't break Maharashtra alliance
Uddhav roars, wins workers' hearts
Shiv Sena wins Round 1, to remain BJP's main critic
"Given the environment minister breaks the law like this, as he was the loudest, penalty must be imposed like it is for everyone else, and this especially so because everybody is looking at him to be an example," said Abdulali, convener, NGO Awaaz Foundation. "While there was an effort to keep down sound from loudspeakers, law enforcement authorities can't just try. Either it is to succeed or not hold it [rally] at all."
On October 16, the Bombay high court gave its nod to the Shiv Sena to hold the Dussehra rally at Shivaji Park in keeping with its 49-year-old tradition. With Shivaji Park being declared a silent zone, the high court, while giving permission, directed that noise rules must be followed.
"Every year the high court gives a nod to the rally, but the noise rules are violated. There should be prosecution and not just penalty, said Abdulali, adding the report will be submitted to the court, government and the police.
Wecom, a residents' trust, and Awaaz Foundation had said, being a silent zone, no permission for loudspeakers should be granted. An MNS corporator too, opposed the granting of permission.