Woman from Manipur arrested for fighting back when harassed
Updated on May 02, 2016 01:41 AM IST
Three of the woman's friends have also been arrested after they got into a scuffle with her attackers only two of whom have been nabbed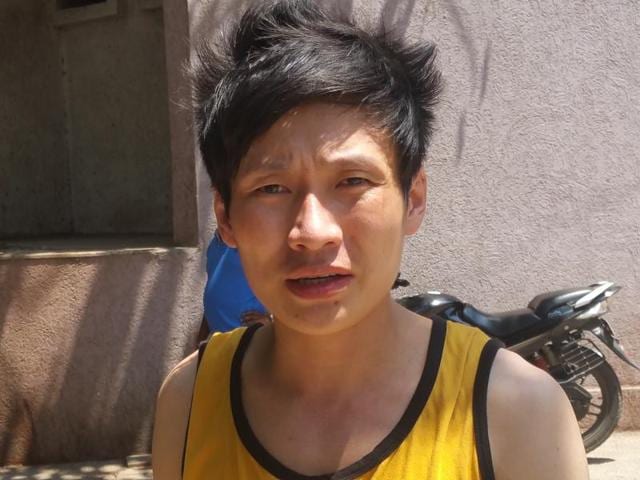 Hindustan Times |
, Mumbai
Jayprakash S Naidu
A 25-year-old woman from Manipur is behind bars now for fighting back when she was heckled and molested by a group of men at Kalina early on Sunday when she was returning from a birthday dinner at a friend's place.
Three of the woman's friends have also been arrested after they got into a scuffle with her attackers only two of whom have been nabbed. Police said the woman was arrested as she threw a stone at one of her alleged molesters as a result of which he started bleeding for a wound to his head.
The woman and a friend were looking for an autorickshaw when three men started to heckle them, calling them "Nepali" and passing abusive remarks. When they protested, the friend said, the woman was molested and both of them were assaulted. He then asked her to go back to their friend's home nearby for help. The woman was followed by the three who got into a fight with the woman's friends who had come out of the house. The police have registered two cross-complaints.
Two of the alleged molesters Sudharshan Gaikwad, 46, and Deepak Gandhala, 25, were arrested as were the woman and three of her friends.
"The charge of molestation was added to the complaint because the woman was slapped. The woman has been booked because she threw a stone at one of the accused, who started to bleed. I will have to check if the accused used words like "Nepali". It is possible the accused are uneducated and do not know it is an offence," said Mahadev Wavale, senior police inspector, Vakola police station.
The four from Manipur were not granted cash bail as they do not have a permanent address. The two attackers have been remanded in police custody for two days.
Personalise your news feed. Follow trending topics