Amaal Mallik: Gulaabi Aankhein remake was bad and I hold myself responsible for that
Composer Amaal Mallik, who is about to release a remake of the 1996 hit song Ghar Se Nikalte Hi with his brother Armaan Malik, defends his recent Facebook post, in which he spoke of "overkill" of remakes in Bollywood.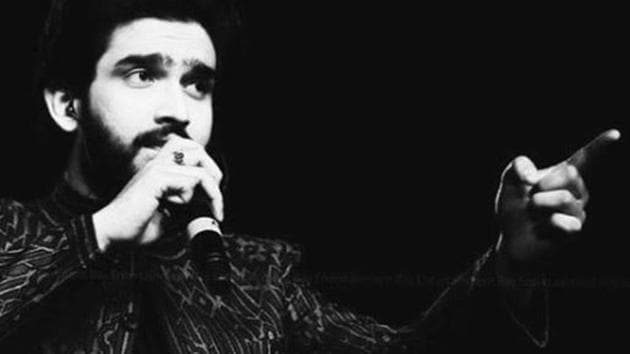 Published on Mar 31, 2018 04:37 PM IST
Music composer Amaal Mallik, who took to Facebook last month to criticise the growing trend of song remakes in the film industry, is now gearing up to release the remake of another Bollywood classic, Ghar Se Nikalte Hi (from the 1996 film, Papa Kehte Hain). The recreated song will be sung by Amaal's younger brother, Armaan Malik, and the single will be released independently. So, what exactly was he criticising, then? Clarifying his stance, and defending his social media post, Amaal says that he is only against the "overkill" of the remake trend.
Amaal says, "The meaning of the word 'remake' has changed so much over the years that from being a channel through which the younger generation heard classic melodies, it has now become a formula, a business model. The whole thing is a vicious cycle and so no one, including the audience, can really sit and complain. If they begin to diss and boycott a remake completely, within a few months, the industry will see the red signal and significantly stop this trend from becoming a factory."
The composer feels that his recreation of the song Gulaabi Aankhein (originally from The Train, 1970 ) in the film Noor (2017) was a "bad remake", and he feels that composers miss the trick, and end up ruining classics because they want to follow the trend.
"I don't feel the need to point fingers at anyone and I'd rather just point at my own work," he says. "The remake of Gulaabi Aankhein went into a bad spin and I'll only hold myself responsible for it. I shouldn't have done it. Period. My appeal to the composers, whoever touches an old classic, will only be this much: take it up only if you can express it your way, too; work hard with the writers; make them see your new vision for the song; change the lyrics, yet, keep the soul of the original song intact. 'Bolne ka tareeka badalta hai, jazbaat kabhi nahi badalte (the way of saying it changes, the feeling doesn't change),'" he says.
The 27-year-old composer says that remaking a song is not a new practice and has existed in the Indian music industry for a long time. "Back in the '90s, we saw prominent non-film artists like the Bombay Vikings do a splendid job on old classics and people danced to those new tunes without ever feeling that the song had been spoiled. We slowly saw this trend creeping into mainstream cinema. I still remember dancing to Pretty Woman from Kal Ho Na Ho (2002) by Shankar-Ehsaan-Loy, never bothering if it was a remake or not," he says.
"The one thing the young composer in me probably noticed in all these recreations was that all of them had the composers' soul present in them," says Amaal. "They never made us — listeners — feel like we're listening to an old melody that was being spoilt, ever."
Interact with the author on Twitter/@sammysamarth
Close Story