Don't say I'm famous because Honey Singh wasn't on the scene: Badshah
Sep 02, 2016 10:07 AM IST
Badshah says he feels bad when people say his popularity rose just because rapper Honey Singh was out of action for a while
Composer-rapper Badshah is thrilled about his latest chart-topping song, Kaala Chashma. But dare you credit his escalating success in the last one year to popular rapper Yo Yo Honey Singh's absence.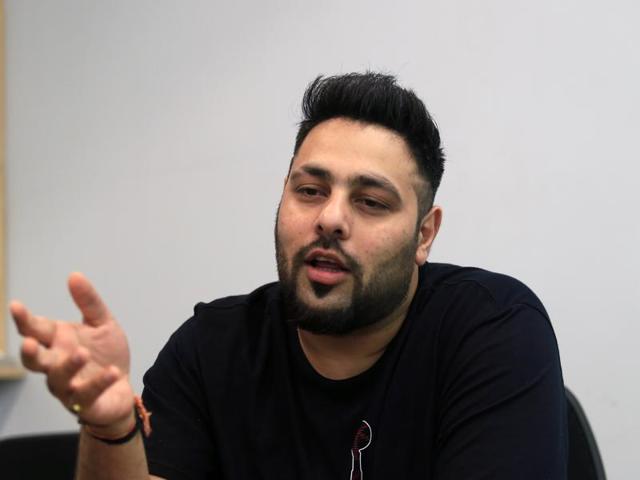 "I can get away by saying that I don't get affected by all this, but honestly, farak padta hai (it does affect me). When someone says I became famous only because Honey bhai wasn't on the scene, I feel bad. It feels like my work has no credibility," says Badshah, who has also belted out hit tracks such as Chul and Wakhra Swag.
Read: There's no real hip hop rivalry here, claims Badshah
Honey Singh suddenly disappeared from the music scene, only to return earlier this year after 18 months, and reveal that he suffered from bipolar disorder. "I must confess I was bipolar and an alcoholic, which aggravated the condition," he had said.
Watch: Badshah in an exclusive video he made for Hindustan Times
Badshah (real name: Aditya Prateek Singh Sisodia) says he is where he is today only because of his hard work. "Yes, I've been lucky to work with some of the biggest stars in the film industry, but I've worked hard and fans have loved my music... And it's not like I came in after he (Yo Yo) left. I was there when he was in the industry and delivering hits even then... (But) I have no grudges against anyone. I just want to focus on creating more music," he says.
Read: I don't believe in making lollipop music: Badshah
As for his hit song — a remastered version of Amar Arshi's Bhangra pop hit Tenu Kala Chashma Jajta Ve — in the upcoming Sidharth Malhotra-Katrina Kaif starrer, the Delhi born rapper says: "I didn't expect it to become so big. There was a lot of pressure and I didn't want to ruin the classic so I had to be careful with it."
Follow @htshowbiz for more