I am living a dream, says Udit Narayan
Says Padma Bhushan recipient Udit Narayan, as he looks back at his journey; feels that the "quality" of songs has "gone down"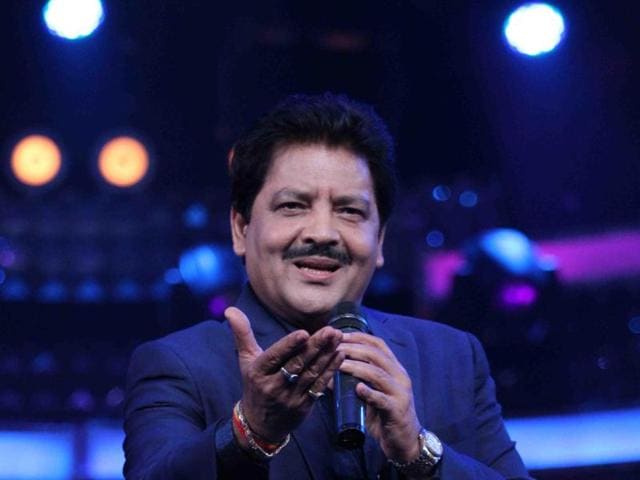 Published on Apr 08, 2016 06:30 PM IST
Hindustan Times | By Soumya Vajpayee Tiwari
, New Delhi
His songs 'Ae mere humsafar' and 'Papa kehte hain' from the film, Qayamat Se Qayamat Tak (QSQT; 1988), are on most playlists even today. And even after 35 years now, singer Udit Narayan, who has crooned several chartbusters, is still going strong. He was awarded a Padma Bhushan by the Government of India recently. Ahead of the investiture ceremony on Tuesday (April 12), the singer talks to us about why he deserved the honour, his musical journey, his son Aditya Narayan, and more.
Did you expect to be felicitated with the Padma Bhushan?
I feel like I am living a dream. I always wanted to become a famous singer, who would be remembered by people and whose songs would play on the radio. My father was a farmer, and I used to live in a village in Nepal. I started singing in my village and in my school. People used to love my voice. My mother was a folk singer, so even I started singing folk songs. But my father wanted me to become a doctor or an engineer. Magar wahi hota hai jo manzoor-e-khuda hota hai (Whatever is destined to happen, happens). I was so inclined towards music that I used to sing for a radio in Katmandu. Then I got a musical scholarship from the Indian embassy in Nepal, and I came to Mumbai. After struggling for 10 years, I got my first break with QSQT. So, from being a boy from a village to receiving a Padma Bhushan now, it seems like a dream. I feel I deserved the award. But, I never expected to get one.
Listen: Udit Narayan's soulful voice in Ae mere hamsafar
You have acted in a couple of Nepalese movies. Do you plan to venture into Bollywood?
During my struggle days 35 years ago, I acted in a Nepalese film. It was a huge hit. After that, I got several Bollywood and Bhojpuri film offers, but I didn't take them up, because I wanted to focus only on music. But if I get a good offer, I am still open to acting.
How do you look back at your journey?
I am enjoying the success that I have achieved. I sing in 36 different languages, and I have been entertaining people for over three decades now. I am thankful to God, my fans, and the film industry. Now, I feel my struggle was worth it.
You don't sing a lot for films now…
I am a natural person, who is connected to his roots. God has shown me great times, when I used to sing for every second film. I feel it's good that I don't sing a lot now, because other people should also get a chance. It's good that there is a gap between my tracks, because I get the time to analyse my work now and introspect. I want to retain the dignity and quality of my music. I like to sing only beautiful melodies. Humein garv hai ki jo kaam humne kiya hai who logon ke dimag mein hai (I am proud that my songs are remembered by people even today).
Listen: The best of Udit Narayan
What do you think about the Bollywood songs that are made today?
I don't want to criticise anyone, but the time has changed. The songs of the past, which were sung by Mohammed Rafi, Kishore Kumar, Lata Mangeshkar, Manna Dey and Mahendra Kapoor, are evergreen, and are enjoyed even today. But many songs that are made today are not up to the mark. Films make a lot of money, but the songs are very short-lived. Though technically things have become advanced now, the quality of the work has gone down. I feel fortunate that I belong to that era and I got a chance to work with such talented music composers.
What are the changes that you have brought about in yourself to move with the times?
Over the years, I have never hesitated from adapting to the way a music composer would want me to sing a song. The way tracks sound today is different as compared to the past. So, keeping my identity and quality intact, I am open to trying out various styles of singing. I enjoy that. You are considered versatile only if you adapt to the changing times.
Your son is often compared to you. Do you think it's a greater struggle for a star singer's kid to make a mark?
People might think that the journey of a star kid is easy, but it's actually harder. You are constantly compared to your parents, and the expectations from you are really high. People expect you to outdo your parents. Sachin Tendulkar's son may or may not become a cricketer like him. But it's okay. It's all in the hands of God. But if you are hardworking, honest and passionate about your work, you will get what you deserve. I am proud of Aditya. He started singing when he was five. I am delighted with the kind of work he is doing.
Read: Will PM Modi attend Bollywood singer Udit Narayan's Padma Bhushan party?
A lot of old songs are rehashed and used in today's films. How do you look at this trend?
Earlier, music directors used to have their own style and identity. They used to come up with authentic creations. Even today, many composers are talented, but people are westernising old songs by changing its lyrics and presenting them again, which is wrong. It's not their creation. Maybe a rehashed song will become a hit, but at the end of the day, there is no fun in that because it's not your original work. If you are talented, you should come up with your own creations.
Are you working on any solo album?
No, since I sing in so many languages, and put my 100% to my songs, I don't get the time to do anything else.
Close Story