Mohammed Rafi's 93rd birthday: 7 lesser-known facts about him, some evergreen songs
Dec 24, 2017 02:51 PM IST
Mohammed Rafi, along with Kishore Kumar and Mukesh, will remain etched in our collective memory for his exceptional talent. On Rafi's birthday on Sunday, here's a list of some little-known facts about him and some of his classic songs.
Singers come and go but geniuses like Bollywood playback singer Mohammed Rafi live on for eternity. Google celebrated the legendary singer's 93rd birthday anniversary with a doodle.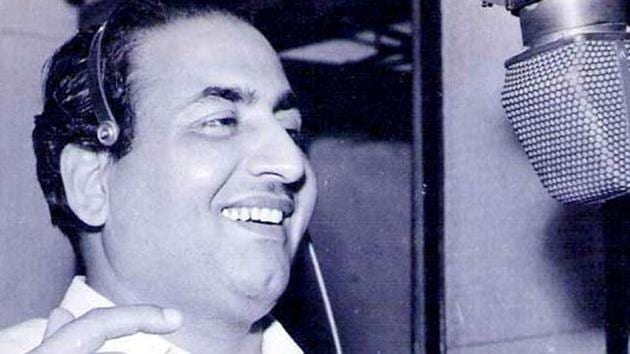 The troika of Mohammed Rafi, Kishore Kumar and Mukesh will remain the pioneers of film music in India for their sheer talent and depth in voice that suited each occasion and every mood.
Today being Rafi's (24 December 1924 - 31 July 1980) birth anniversary, we have compiled a list of lesser-known facts about the maestro and a playlist of some his best songs that his fans all over the world would love to listen to.
1. Rafi's nickname was Pheeko.
2. Rafi started singing by imitating chants of a fakir in his village.
3. Rafi's family owned a men's salon in Lahore's Noor Mohalla.
4. Rafi's brother-in-law Mohammed Hameed spotted the talent in Rafi and encouraged him.
5. Rafi's first public performance came at the age of 13, when he was allowed to sing at a concert featuring the legendary KL Saigal.
6. In 1948, Rafi sang Sun Suno Aye Duniya Walon Bapuji Ki Amar Kahani, written by Rajendra Krishan, which became a huge hit. He was invited by the Indian Prime Minister, Jawaharlal Nehru, to sing at the latter's house.
7. Rafi's funeral procession was recorded on a very rainy day in Mumbai. A portion of that same recording has been used in one of the Hindi movies released later. It was one of the biggest funeral processions Mumbai had ever witnessed, with over 10,000 people attending.
Follow @htshowbiz for more