Wake me up when it's all over: Rip Avicii
Updated on Apr 21, 2018 01:55 PM IST
Twitter and other social media platforms were flooded with heartfelt tributes for 28-year-old Swedish DJ Avicii, who died in Oman in Muscat on Friday afternoon.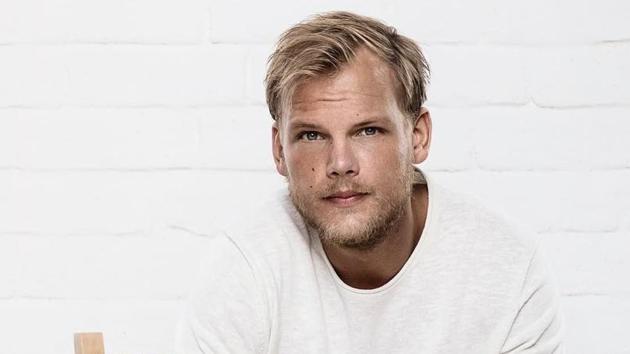 Following reports of the death of Swedish music producer and DJ Tim Bergling, aKa Avicii on Friday night, many of his fans, including Avicii's peers in the industry have taken to social media to pay their respects to the 28-year-old, who was found dead on Friday afternoon in Oman, Muscat.
Most of them expressed shock and grief at the untimely death of the popular musician. "Devastating news about Avicii, a beautiful soul, passionate and extremely talented with so much more to do. My heart goes out to his family. God bless you Tim x," Scottish DJ Calvin Harris wrote on Twitter. "Such sad news to hear about Avicii passing. Too young and way too soon. My condolences go out to his family, friends and fans x," wrote English singer-songwriter Dua Lipa on Twitter.
The news of his death seemed even more tragic because the young music maker died just days after Avicii was nominated in the Top Dance/Electronic Album at the upcoming Billboard Music Awards. In fact, in Avicii's last tweet he had expressed his happiness on being nominated for the prestigious award. The DJ had stopped live performances due to his ill health, but continued to create music in studios.
Some of the biggest names in the music industry, including popstar Madonna, who collaborated with Avicii, paid their respects. Madonna tweeted a photo of hers with the DJ. Wrote singer Rita Ora, "I have no words. I remember how amazing it was to make Lonely Together and it felt like just yesterday we were talking. Condolences to Avicii's family, friends, and the fans who supported him. May he rest in peace. Gone too soon. I'm devastated. Heartbroken."
"So sorry to hear about @Avicii . I'm grateful to have crossed paths with him. My love and condolences to his friends and family. #ripAVICII," wrote Mike Shinoda, member of the nu metal group, Linkin Park.
Just like the rest of the world, India, too had a number of fans who loved Avicii's gifted musical sense. Popular DJ, Nikhil Chinapa, recalls Avicii's first visit to India, in 2011 when he did a three city tour in Delhi, Mumbai and Bengaluru. "I remember in 2011, I suggested to event organisers to do an arena kind of concert in India with this young kid named Avicii, and we got him for a fairly nominal amount. He performed in a club in Delhi(Lap), which had a broken monitor in the DJ console, and the entire night, one or the other organiser or I, kept trying to get a new monitor for him. But it was in Mumbai that everyone realised who Avicii was and what a massive fan following he has here in India," he says hoping that fans will love him for music and also realise how easy it is to "fall into the trap" of fame. "He is a big loss to the music industry, and he will live in his music. His fans will love him for that. But I am hoping that people will realise how difficult it is to be a famous electronic musician and it's not an easy life, and one has to be very careful about their well-being and not fall into the trap."
Interact with the author on Twitter/@sammysamarth
Personalise your news feed. Follow trending topics