Boyfriend refuses to call or meet, woman jumps to death from Noida's Great India Place mall
A suicide note recovered from Shivani's body mentions a rift with lover as the reason for her ending her life.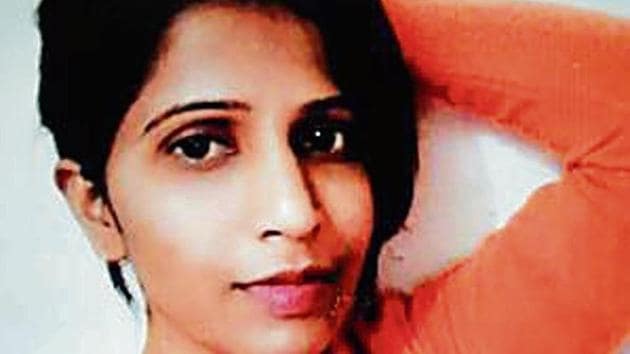 Updated on Jul 08, 2018 08:56 AM IST
A 25-year-old woman jumped to her death from the third floor of The Great India Place (TGIP) Mall in Sector 38-A, Noida, on Saturday afternoon.
Police have recovered a suicide note from the victim's body in which she mentioned a rift with her lover as the reason for her ending her life.
The incident took place around 3pm. Shivani (25) was declared dead on arrival by doctors at Kailash Hospital in Sector 27 by 3.30pm.
"As soon as the woman fell from the third floor, the mall security management staff brought an emergency ambulance and took her to Kailash Hospital. Meanwhile, we also informed the police regarding the incident," the spokesperson of TGIP security management said.
According to eyewitnesses, the woman jumped off the third floor after sitting near an escalator for more than an hour.
Aashi, a security guard outside 'Haunted House' at TGIP, said, "She was sitting near the escalator, holding her phone, for more than an hour. I might have noticed her once or twice as she was sitting five metres away from me. Then, suddenly, I heard a noise from the ground floor and everyone began shouting that a woman has fallen off the third floor. When I saw the body, I realised it was the same woman who was sitting on the third floor."
According to the police, Shivani was a native of Kasganj in Uttar Pradesh and she was staying at a rented place in Barola village in Sector 49. She was employed with a private company in Noida for the past few months.
"We are going through the CCTV footage of the mall to ascertain whether the woman had entered the mall alone. We are also trying to contact her family members to inform them about her death. No case has been registered yet," Anil Shai, station house officer, Sector 39 police station, said.
"The suicide note says that she was upset with the fact that her lover was not willing to meet her or answer her phone calls. The note mentioned that she was committing the act of her own free will. We are probing whether the man had abetted the suicide and action will be taken as per as our investigation," Anit Kumar, circle officer 1, Noida, said.
Close Story
Personalise your news feed. Follow trending topics