Noida, Greater Noida, Yamuna expressway authorities clean up ahead of minister's visit
Published on Mar 24, 2017 10:48 PM IST
The three industrial authorities started cleanliness drives to prepare for minister for industrial development Satish Mahana's visit on March 27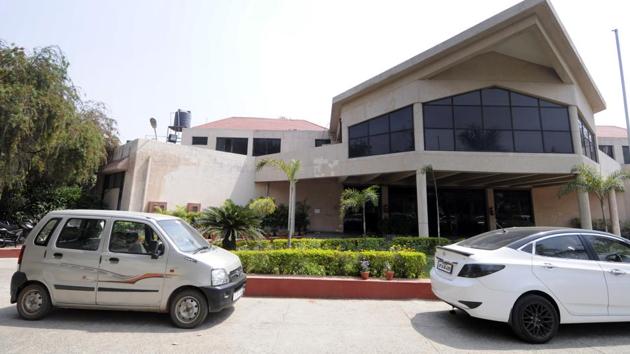 The Noida authority on Friday started preparations for minister for industrial development Satish Mahana's visit on March 27. The main objective of his visit is to ensure cleanliness in the district. On the day of his visit, 1,583 permanent employees of the Noida authority will also take a cleanliness pledge in his presence at the Indira Gandhi Kala Kendra in Sector 6.
Top officials and staff of the authority are concerned ahead of his visit as he is going to inspect in government buildings and other places.
Read more: Ghaziabad, Noida police stations start cleanliness drive
"We have got information that the minister will conduct inspections in residential, commercial and industrial areas to take stock of cleanliness," said SC Mishra, senior project engineer, Noida authority.
Mahana, an MLA from Kanpur, has earlier visited Noida to protest against the authority after its former chief engineer Yadav Singh faced corruption allegations.
Ahead of Mahana's visit, Greater Noida authority officials have also started inspecting their respective areas to ensure proper cleanliness in residential and industrial sectors.
In addition, officials and staff of Noida and Greater Noida authorities on Thursday took a cleanliness pledge in their respective offices.
"Many staff members are cleaning their offices because keeping the workplace clean is very important. I have inspected Kulesra village and its adjoining industrial areas to check the level of cleanliness. Inspection in all areas will continue to ensure cleanliness in the city," said Janardhan Mishra, additional chief executive officer, Greater Noida authority.
The Yamuna Expressway industrial development authority (Yeida) also made its staff take a cleanliness pledge.
"The staff has become very conscious of keeping their workplace clean after the directive from the government. If Mahatma Gandhi could clean his toilet himself, why can't officials do the same? Taking a cleanliness pledge is meaningful only if we follow it and keep our surroundings, including the office, clean," said Amarnath Upadhyaya, additional chief executive officer, Yeida.
Personalise your news feed. Follow trending topics