Can election-bound India weather the storm that is brewing on the economy?
Updated on May 10, 2018 06:55 PM IST
The triple whammy of a higher inflation, a depreciating rupee and a widening current account deficit comes at a time when India's economy was gaining steam.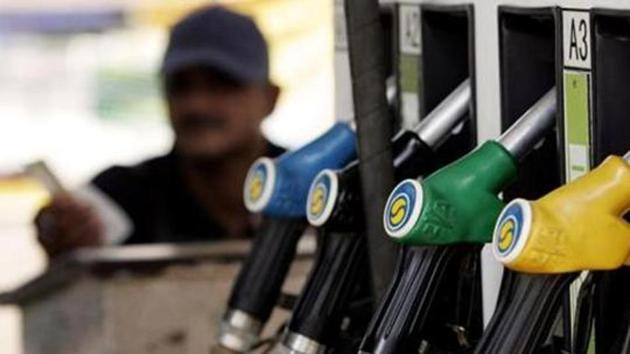 United States President Donald Trump's decision to pull out of the Iran nuclear deal couldn't have come at a worse time for India. The move reinforces US sanctions against the world's fifth-largest oil and gas producer and will, in all likelihood, push up international crude prices. India, which imports almost 80% of its required oil, stands to lose on more than one count.
Over the past year, domestic petrol and diesel prices have increased 14% and 20% respectively. For every barrel of crude bought on the international market in 2017-18, India has had to pay 19% more than the previous year.
The spike in retail fuel prices, unsurprisingly, has caused widespread resentment among consumers who understandably want the government to reduce duties so that the scorching rise in costs can be cooled. There is already a full-blown blame game that has broken out between the Centre and the states, with each passing the buck on to the other with the hope that someone will blink first.
Petrol and diesel remain outside the ambit of the goods and services tax (GST) and are taxed separately by the Centre and the states. For instance, out of every rupee a consumer in New Delhi spends on petrol today, 22% goes in taxes collected by the Centre while 27% goes in sales tax levied by the state. Another 9% is pocketed by dealers and oil marketing firms.
Given that this is an election year, the Centre could have blinked first to temper oil prices. But that may not be of much help now. Any relief coming by way of duty cuts post Trump's Iran decision will be more than offset by the rising cost of crude oil.
According to the government-run Petroleum Planning and Analysis Cell (PPAC), the cost of the Indian basket of crude averaged $69.30 per barrel in April, or 23% more than the average for the last fiscal year ended in March. On Wednesday, Brent crude prices rose 2.5% in reaction to Trump's announcement and touched a three-and-half-year high of $76.72.
It is possible that the increase in crude prices could moderate as Europe, Iran's biggest customer of crude, has so far not come on board with the US. Also, New Delhi may be able to persuade Washington to keep India's concessional oil and gas imports from Iran out of the sanctions' ambit. Iran currently accounts for almost 10% of India's energy imports.
Nonetheless, these possibilities will not help reverse the spike in India's oil import bill. In the best of scenarios, it might not worsen. India's crude purchases will still remain in an elevated band of $65-70 per barrel.
A hike in oil prices had earlier dissuaded the Reserve Bank of India from softening lending rates to levels that could help accelerate growth in the economy. In the wake of Trump's decision, it is likely that the central bank will turn more hawkish.
RBI also has another challenge on hand, which is dealing with a rapidly strengthening US dollar. In just this past month, the rupee has depreciated 4%, thanks to subdued exports growth and a deceleration in the inflow of foreign capital. A recent report from global consulting firm AT Kearney noted that India had already skidded out of the top 10 destinations for foreign direct investment in 2018.
All of these complicate the outlook for India's current account deficit, which slipped to 1.8% of GDP — a level last experienced in 2013-14 when crude prices breached the $100-a-barrel mark. An April 20 report by the Kotak Economic Research had forecast that the deficit could widen to a "worrying" 2.4% of GDP this year, if crude prices average around $65 per barrel. Economists now fear that the average cost of crude for India this year may be closer to $70 per barrel and the current account deficit could touch an "alarming" 3% of GDP.
The triple whammy of a higher inflation, a depreciating rupee and a widening current account deficit comes at a time when India's economy was gaining steam. The negative impacts of demonetisation and GST were being overcome, demand for consumption and investment was turning around and sentiments were getting better.
Suddenly, there is a storm building up. Can election-bound India weather it?
Twitter: @rajeshmahapatra
Personalise your news feed. Follow trending topics