Just Like That | Notes on capturing India's layers, in written word and pictures
Feb 06, 2023 10:19 AM IST
On studying India in all its, sometimes paradoxical, glory in my books; and French ambassador Emmanuel Lenain's photo exhibition. And a side-bar on the middle class on Budget Day
I have spent the better part of my life studying India, Indian civilisation, and the Indian psyche. Two of my books, Being Indian, and Becoming Indian, try to understand what makes Indians different. This is based on the premise that even in a global village, people are parts of specific cultures and are conditioned by their heritage and environment.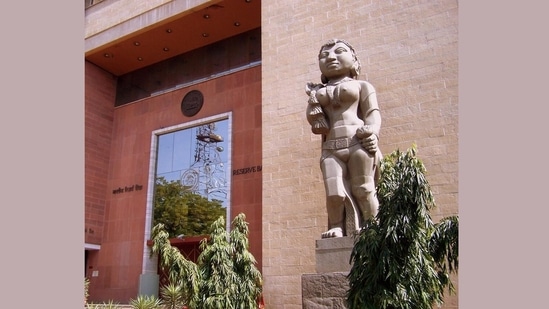 One of the conclusions I have come to is that Indians are harmonious schizophrenics. The Indian is not a monolith. He or she is a most well-adjusted split personality, capable of living simultaneously on two mutually opposed planes, who can make a quantum leap from one epoch to another without showing any strain. The Indian mind is like a chest of drawers — never a single cupboard; each drawer can be a world unto itself, and can be pulled out, without reference to others, in response to a given situation.
If the moment demands working the keyboard of a cutting-edge computer, a certain drawer will open to cope with the task at hand. But in the very next instance, another drawer can open in response to a tradition that goes back thousands of years before the computer was invented. In this space of parallel domains, tradition and technology do meet, but in typically Indian ways.
A very eminent scientist — whose name I do not want to reveal — was a rationalist who spoke eloquently against superstition. But when he built his own house, he entered it only at the exact auspicious moment advised by an astrologer. Men — and women — who have studied abroad, and are modern in every visible attribute, will not be averse — especially in arranged marriages — to marrying only after their horoscopes are matched with their would-be spouse. The hold of tradition on Indians should never be underestimated. Jawaharlal Nehru was a rationalist, a proclaimed agnostic who, in his final testament, expressly stated that he did not want to be cremated with religious rituals. His last rites were nevertheless performed with full Vedic honours.
Tradition and technology sleep in the same bed in India. The existence of one does not deny the other. This ability to compartmentalise the mind is both a weakness and a strength. It is a weakness because the superstitions and prejudices of the past remain insulated from exposure to modern science and technology. It is a strength because the hold on tradition is not a barrier to the world of science and technology. An Indian is rarely faced with a choice of either-or. His feet can be planted in the irrationalities of the past, even as his hands mould competently the future of technology.
I know foreigners who are surprised when their hi-tech Indian colleague offers ayudhapuja (worship of weapons) to computers, as was done earlier for weapons. It is commonplace now for horoscopes to be made on computers. Internet websites routinely offer online pujas and rituals. The Reserve Bank of India building in New Delhi has a statue of the ancient god of wealth, Kubera, at its entrance. The most modern factories are inaugurated by the traditional breaking of a coconut shell. A new state-of-the-art defence weapon is applied tilak when introduced.
The Indian persona is a layered accretion; like an onion, the outer layer is not the only one. It is not an uncommon trait of people who belong to civilisations which go back to the dawn of time.
French Ambassador Emmanuel Lenain's photo exhibition
Emmanuel Lenain is an interesting diplomat. His profession is diplomacy, which he pursues very well, but there is much more he is interested in. One of these is his interest in photography. His purpose is to capture through the camera lens — as a foreign observer — the hidden facets of this vast country. His exhibition of photographs was held at the India Habitat Centre in New Delhi this week. It has been curated by well-known art historian, Dr Alka Pande.
When we first met, Ambassador Lenain discussed in detail some of my books which have been translated into French. It was a pleasure to see him again, and I wish him the very best in his future photographic exploration of India.
Budget Day
On February 1, the finance minister (FM) announces the new budget for the forthcoming financial year. The whole nation waits with bated breath for what she is going to say. It is not my intention to analyse the latest budget, which has been done by countless "experts". But what I find of interest is that every segment of society is only waiting for what goodies the budget has specifically for them.
The middle class is no different. All its members want is further concessions on personal tax, reduced indirect taxes, and more investment in projects which impact their lives, with little interest in the plight of the millions worse off than them. This insularity of the middle class — for whose entrepreneurship and resilience I have otherwise the greatest respect — is something I critique in my book The Great Indian Middle Class.
FM Nirmala Sitharaman, this time, did her best to bring some cheer to the middle class. How far she has succeeded, only time will tell.
Pavan K Varma is author, diplomat, and former Member of Parliament (Rajya Sabha).
Just Like That is a weekly column where Varma shares nuggets from the world of history, culture, literature, and personal reminiscences with HT Premium readers
The views expressed are personal
Enjoy unlimited digital access with HT Premium
Subscribe Now to continue reading
Topics