Hockey World Cup: Netherlands, Pakistan kick off battle in Group of Death
Updated on Nov 30, 2018 06:48 PM IST
Netherlands can never be counted out of contention for the top prize given their record as they begin their campaign at the Hockey World Cup against Malaysia.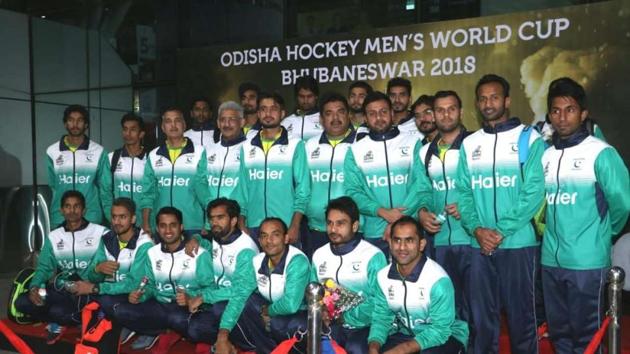 Pakistan, Netherlands and Germany share nine of the 13 World Cups played till date. Add a competitive Malaysia to the pack and it literally becomes the 'Group of Death'.
With these teams, Pool D is unquestionably the most exciting in this 14th edition of the World Cup and none of the outfits can be counted as weaklings.
Three-time winners and traditional favourites, Netherlands can never be counted out of contention for the top prize given their record. Though they last won the World Cup way back in 1998, the Dutch have finished in the top three in the last four World Cups, including the final of the 2014 edition where they lost 1-6 to Australia.
The Billy Bakker-led team will be taking on the unpredictable Malaysia. Though ranked No 12, the Roelant Oltmans coached Asian side can upset the best in the world on their day.
"Malaysia are a good team. We need to be at our best to get a positive result. We are confident but we realise it's the first game of the tournament (for us). Plus Malaysia are coming here with a very experienced coach. It's going to be very difficult plus it's going to demand our best game tomorrow. That's what we are trying to prepare for," said Netherlands coach Max Caldas.
READ: Hockey World Cup: Harmanpreet Singh wants to make amends against Belgium
On his team's chances, Oltmans was realistic. "We know we are not coming here to win the World Cup. Our main aim is to build our team and then qualify for the Olympics. But these boys are talented and can upset any team."
The second match at the Kalinga Stadium on Saturday will be between two former champions. Four-time winners Pakistan will take on twice champions Germany. Though both teams have tasted considerable success in the past, it is no secret they are both grappling with decline.
Pakistan, at No 13 the lowest ranked team in the group and cash-strapped, barely made it to the World Cup until sponsors stepped in the eleventh hour. Add to it, the downswing the game has seen over the last decade or so in the country that is the most successful at the quadrennial event.
"The boys have put in a lot of effort. There may be many drawbacks in our hockey structure but this team is united and aiming for a common goal. They have overcome many hurdles and are ready to take on more in the near future," said Pakistan head coach Tauqeer Dar.
Germany, on the other hand, will be trying to reclaim their position on the top step of the podium and would like to start the tournament with a big win over their Asian rivals.
Personalise your news feed. Follow trending topics