Modi announces task force to prepare for next three Olympics
Prime Minister Narendra Modi announced on Friday that the government would set up a task force to prepare action plan for the next three Olympics Games after India won just two medals at the recent Rio Games.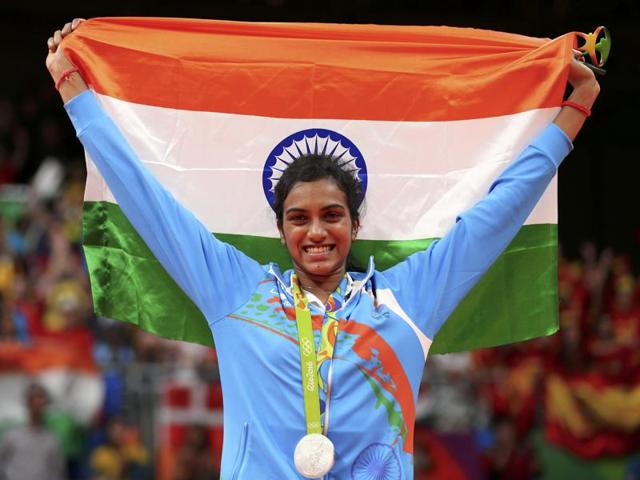 Updated on Aug 26, 2016 08:52 PM IST
Hindustan Times |
, New Delhi
Ajai Masand
With the medals tally at the Rio Olympic Games not living up to the aspirations of the country, Prime Minister Narendra Modi on Friday announced the constitution of a 'task force', which will prepare the roadmap for the next three quadrennial Games --- 2020 (Tokyo), 2024 and 2028.
Speaking at a meeting of the Council of Ministers on Friday, Modi said the task force would be entrusted with the job of preparing a comprehensive action plan for effective participation of Indian athletes in the next three Games.
The aim of the task force, which Modi said would be set up in the next few days, would be to prepare a strategy for improvement of facilities, spell out selection norms and better training facilities, and would comprise of both in-house and foreign experts.
The Prime Minister has repeatedly spoken about the need to link sports with the education system in the country. In 2013, even before he became PM, Modi, during a speech in Ferguson College in Pune had said, "During Olympics, people often say despite its huge size, we don't get medals. Have we linked sports with our education system? Did we give enough opportunity to our youth...? Believe me if you give our defence forces this responsibility and match the potential of the new recruits in the interested sports and then train them properly, we will earn 5-7 medals even without much efforts. It requires vision!"
The vision was apparent when at the request of Sachin Tendulkar, asking the PM to talk about Indian athletes in his Independence Day speech, Modi did not wait for August 15 and tweeted, "I appreciate the thought of @sachin_rt but I want to add-why wait for 15th August to speak about the subject. I want to do so now."
READ: Lessons from Rio: Like Japan and Jamaica, India must focus on select sports
"India is phenomenally proud of all our athletes in Rio & their hard work that got them there. Victory & setbacks are all a part of life," Modi continued via tweets. "I urge all athletes who have their games remaining to give their best & play with determination, not get burdened by what the result will be.
"The endurance, determination & dedication of every Indian athlete who is in Rio makes us very proud. They are India's pride," Modi further wrote.
If the plan is executed well, it could be one of the most ambitious projects for preparing Indian athletes for mega events such as the Olympics, Asian Games and Commonwealth Games.
In April, then sports minister Sarbananda Sonowal had set up a 'Mission Olympic Cell' headed by the director general, Sports Authority of India (SAI) to monitor the preparation of athletes who had qualified for Rio. The athletes were given support under the Target Olympic Podium (TOP) scheme using the National Sports Development Fund (NSDF).
A scheme for preparation of the Indian team for Commonwealth Games 2010 --- which touched upon almost every aspect of athletes' preparations --- helped sportspersons cross the 100-medal mark.
The fruits of that programme were also enjoyed by athletes in the 2012 London Games where they returned with six medals. The latest proposed programme is much more ambitious in scale and could lead India to not just a bigger medals tally but also create a momentum that would ensure a continuous supply of champion athletes.
Close Story