Stephanie McMahon 'surprised' by interest in WWE among women wrestlers
Stephanie McMahon said that they were stunned by how much interest was generated among the female competitors for an upcoming all-women's tournament by WWE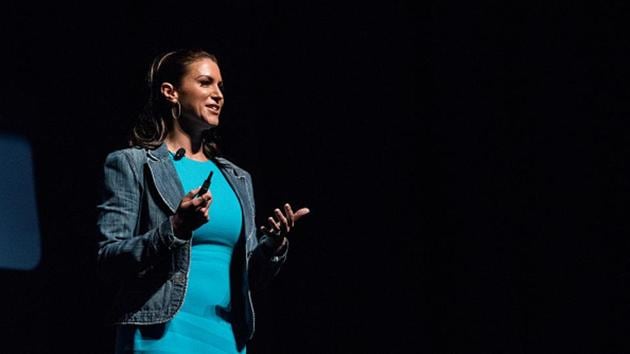 Published on May 01, 2017 01:39 AM IST
A positive trend in World Wrestling Entertainment (WWE) over the last couple of years has been their focus on women's wrestling.
Since 2015, the women wrestlers in the company have played a major role in its developement and Chief Brand Officer Stephanie McMahon believes that this is just the start of the 'women's evolution' in the wrestling promotion.
"Our women have competed in main events from television storylines to pay-per-views and - we still have a long way to go, but we're certainly getting there, and they're incredibly talented - all of our women, and all of the women who've paved the way throughout history," McMahon said on the state of women's wrestling in the company.
READ | Rinku Singh, Saurav Gurjar eye WWE glory
Earlier this month, WWE announced their plans for the upcoming all-women's tournament with wrestlers from 17 countries. When asked about the response to the announcement, McMahon said that they were stunned by how much interest it generated among the female competitors.
"We were pleasantly surprised to see the number of women wrestlers who want to be a part of WWE. We were concerned that we will not have enough contestants, but now we have more than enough."
The current tryouts in Dubai also featured six women contestants including India's Kavita Devi and McMahon was quite impressed by the talent on display.
READ | Shadia Bseiso aims to become 1st female WWE professional from Middle East
"This tryout has shown that we have pretty incredible women in the region and it will be great to bring them into the company," Stephanie McMahon said.
The Dubai tryouts also featured a lot of talent from India with ten pro wrestlers looking to become the latest recruits of the promotion. Many of them hail from remote areas of the country and McMahon believes that it is important for the company to straighten their scouting process to find the best talents in the world.
"We are trying to reach out to the remotest parts of the world and we will be sending scouts to all parts of the world. If there are people in the area, we are willing to travel to that place."
READ | Anthony Joshua stops Wladimir Klitschko to win world heavyweight boxing titles
The tryouts this year have also produced a variety of people who hail from different sports backgrounds. From Rinku Singh who made his name in baseball to judoka Kateryna Kashtanova, it has truly been a mixed lot and McMahon believes that this is exactly what the company needs.
'The plan is to recruit from as many different sports backgrounds as we can. You can never know when you are going to find the next superstar and it is important to give everyone a fighting chance."
Close Story
Personalise your news feed. Follow trending topics