Activists slam Pune's urban governance rating as detached from reality
Claim survey measures preparedness of cities to deliver quality infrastructure, not the quality itself.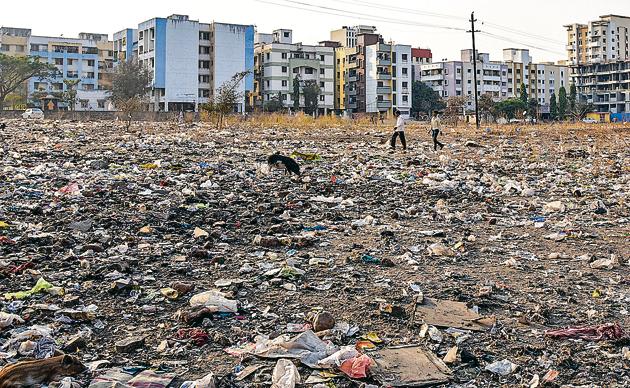 Updated on Mar 14, 2018 11:39 PM IST
Hindustan Times, Pune |
Prachi Bari
While Pune has topped in urban governance with a score of 5.1 out of 10 based on a 23-city survey done by Bengaluru-based advocacy group Janaagraha Centre for Citizenship and Democracy, city activists, however, said they find it hard to digest.
Janaagraha Centre for Citizenship and Democracy (Janaagraha), a Bengaluru-based non-profit, released the 5th edition of its Annual Survey of India's City- systems (ASICS) report.
Pune, Kolkata and Thiruvananthapuram are the top three Indian cities when it comes to quality of urban governance. According to the survey, Pune wrested the number one position from Thiruvananthapuram in ASICS 2017- 5th edition of the survey.
Kunal Kumar, municipal commissioner, will be rewarded on behalf of Pune city by Hardeep Singh Puri, minister for housing and urban affairs, government of India.
Activists, reacting to the report, said that the survey is far away from the reality on the ground.
"According to the ASICS, it does not measure quality of infrastructure and services, such as roads and traffic, garbage, water, housing, sanitation and air pollution, but instead measures the preparedness of cities to deliver high quality infrastructure and services in the long-term by evaluating 'city-systems' of spatial planning and design standards, municipal finance, municipal staffing, political leadership at the city-level and transparency and citizen participation," said lawyer-activist Sarang Yadwadkar.
Nagrik Chetna Manch president, Maj Gen SCN Jatar (retd), said, the recurring floods, garbage crises, fire accidents, building collapses, air pollution and dengue outbreaks were only symptoms of the deeper governance crisis in our cities, including in Pune.
"I do not think the survey is based on ground reality," he said.
"Pune rivers have become sewage canals and we have encroachments on green zones. The city is drenched in garbage. Has the governance elevated the life of the common man?" said Jatar.
The study, which evaluates quality of governance in cities in its 2017 edition, covered 23 major cities across India based on 89 questions. The cities scored between 3.0 and 5.1 on 10, with Pune topping the charts for the first time. "ASICS measures the preparedness of cities to deliver high quality infrastructure and services in the long-term," said Anil Nair, deputy head, advocacy and reforms at Janaagraha.
Vijay Kumbhar, RTI activist, said, "If PMC wins an award by merely showing documentation work in place, there is nothing wrong in it, but the real award will be when Pune residents applaud the civic body for their work."
ASICS is an objective evaluation of the quality of governance in our cities. Like a thorough health check-up, it highlights the deep systemic flaws that exist in urban governance. The better a city scores in the ASICS survey, the more likely that it will be able to deliver better quality of life to citizens over medium and long term. The report underlines the need for sharp focus on city-systems or institutional reforms to city governance in our cities. City activists, however had a different thought.
Close Story
Personalise your news feed. Follow trending topics